Charlie Sheen Demands Apology from Jewish Group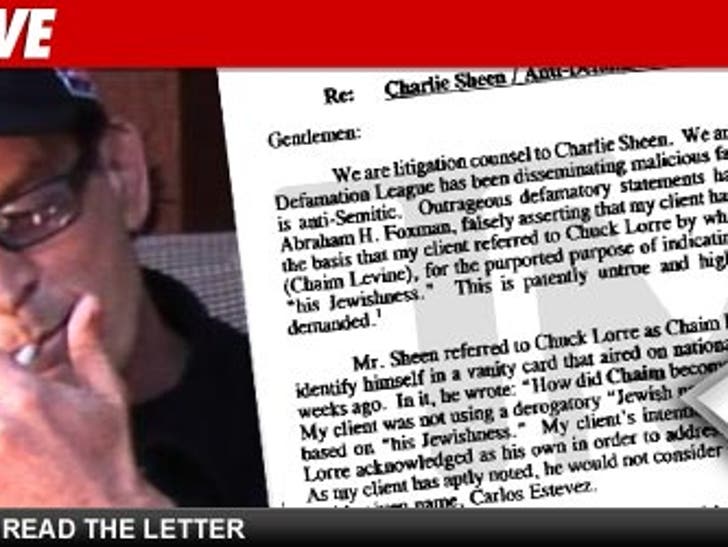 Charlie Sheen claims he doesn't hate Chuck Lorre because of his "Jewishness" ... he hates him for other reasons ... and now Sheen is lashing out at a Jewish org. for insinuating he's an anti-Semite.
Sheen is still FURIOUS with the Anti-Defamation League for saying the actor exhibited "borderline anti-Semitism" when he referred to the "Two and a Half Men" creator by his Hebrew name Chaim Levine.
Now, Sheen's lawyer -- legal pitbull Marty Singer -- has fired off a letter to the ADL demanding a retraction ... because Sheen's only intention was to "address the man rather than his television persona."
In the letter, Singer points out that Chuck has referred to himself by the name Chaim on a vanity card back in February ... a vanity card in which Charlie claims Chuck writes about "a lifetime of distancing himself from Judaism."
In fact, Team Charlie insinuates the ADL should denounce Lorre for acknowledging his "disdain for the Jewish religion."
Calls to the ADL have not been returned.