Keith Richards' Fashion Model Daughter -- ARRESTED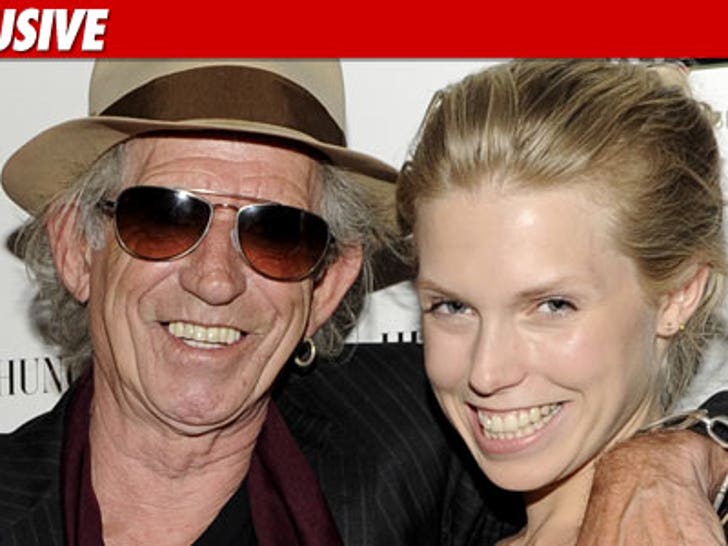 Keith Richards' 25-year-old daughter was arrested last night -- after the famous fashion model allegedly defaced public property ... while in possession of marijuana and a controlled substance ... TMZ has learned.
Law enforcement sources tell us ... Theodora Richards -- who's modeled for big fashion companies like Burberry and Tommy Hilfiger -- was arrested in NY around 10:45 PM last night ... after cops say she was using a "paint marker" to graffiti the letters "T ♥ A" onto the side of a building in Soho.
We're told cops spotted Richards and took her into custody -- and during a subsequent search, officers claim they found marijuana and a controlled substance on the model.
Richards is currently in the custody of the NYPD awaiting arraignment ... which is likely to go down this afternoon.