Charlie Sheen: I Twitter for Cash!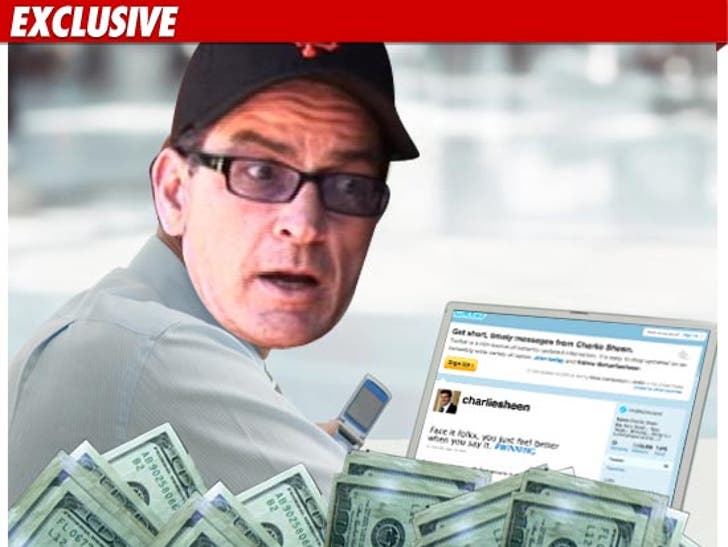 Charlie Sheen told TMZ ... the reason he's taken up Twitter is simple -- it's a "cash cow."
Sheen told us ... his primary motivation behind the new ramblings is that he can score a fortune through advertising. To give this some context, Kim Kardashian is reportedly pulling in $10,000 per tweet.
We pressed him more, and Charlie interrupted by saying, "Mike, I'm unemployed!"
In just 48 hours, Charlie has attracted 1.1 million followers.