UFC Fighter Trades PUNCHES With Bar Patron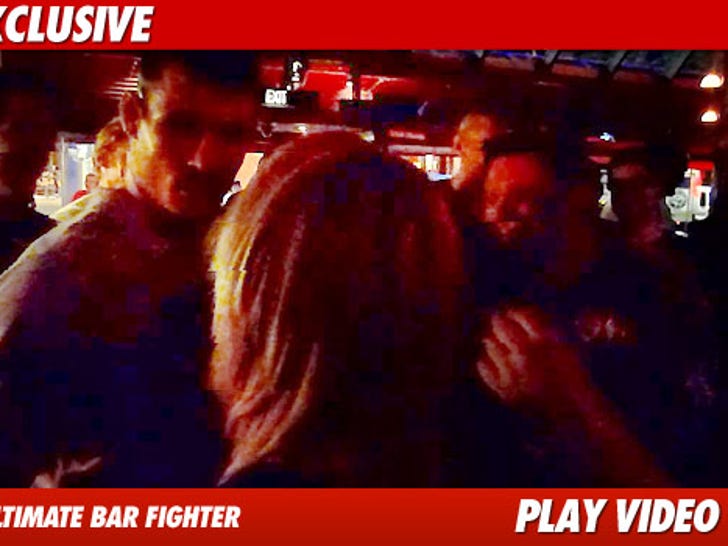 Just hours after UFC fighter Michael Bisping dominated his opponent at UFC 127 -- dude went to a bar and got into a STOMACH PUNCHING contest with one of the locals ... and TMZ has the painful footage!!!!
Bisping was hanging out at a bar called Jackson's on George in Sydney, Australia around 1:00 AM on February 27 ... when a female patron recognized Michael from his fight and asked if she could punch him in the gut.
Bisping obliged -- and moments later, the woman asked if her boyfriend could punch the UFC fighter in the stomach too. Once again, he obliged ... but this time, he wanted to hit back.
Bisping let the guy hit him a couple of times -- and barely flinched. But when Michael hit back ... Bisping fired off a BRUTAL shot ... knocking the patron backwards. Then Michael punched the guy a second time.
In the end, the patron shook Bisping's hand and laughed it off ... but you KNOW he was HURTING the next day.