'Charlie Sheen' Hits California Weed Shops
'Charlie Sheen'
Hits California Weed Shops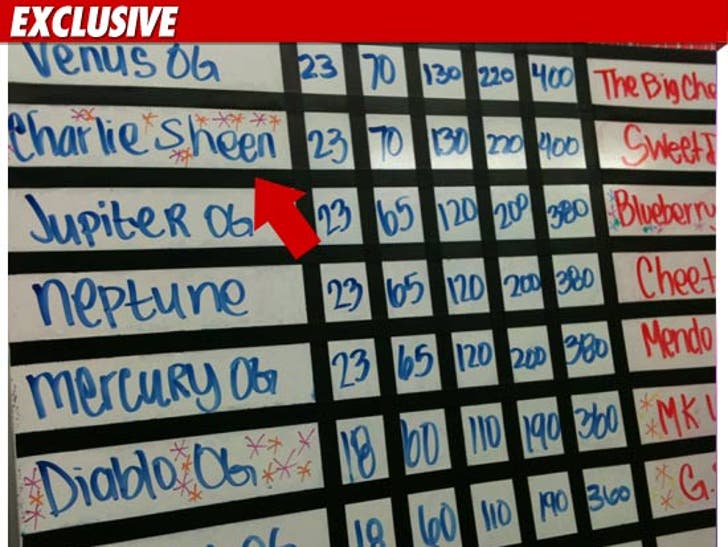 Snoop Dogg really can get high off that "Charlie Sheen" ... because TMZ has learned several California marijuana dispensaries are now selling a strain of the sticky icky named after the actor.
Our spies in the weed community -- yes, paranoids, they exist -- have learned a new cannabis strain called "Charlie Sheen" went on sale in several dispensaries last week ... and we're told it's been flying off the shelves.
In fact, one employee tells us the weed is in such high demand, they've had to start growing more.
So where does "Charlie Sheen" rank? As you can see from the pic ... somewhere between Jupiter and Venus ... so, we're guessing it's pretty out of the this world.