LeBron Jordan Sues LeBron and Jordan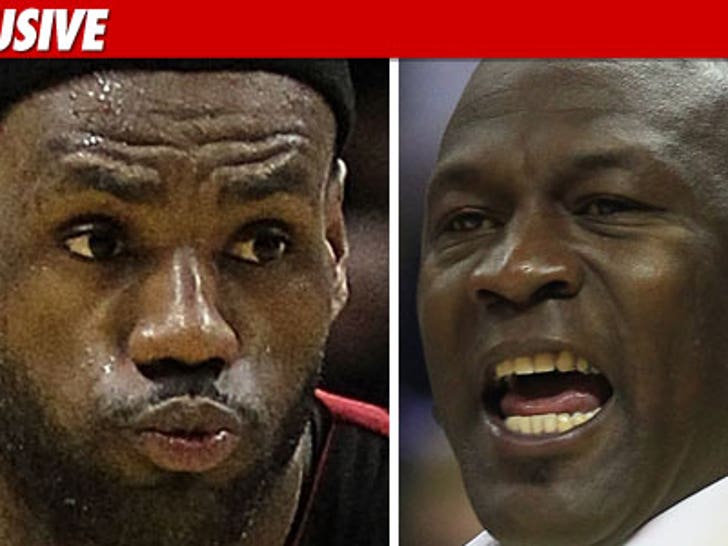 LeBron James and Michael Jordan have been sued for $150 million -- EACH! -- by a company claiming the basketball stars ruined its business by poisoning its name in the public.
A company called Lebron Jordan, Inc. claims that James' and Jordan's reps at Nike and Live Nation torpedoed a multimillion dollar deal by threatening to sue LJI unless it stopped selling a line of basketball shoes under the "Lebron Jordan" name.
LJI insists in the lawsuit, filed yesterday in federal court in New York, that it had every right to market its shoes under the "Lebron Jordan" name. LJI points out that no one has trademarked the words "Lebron" and "Jordan" together, and "you could not even find that name combination on Google."
As a result of the negative publicity ... LJI claims it has been damaged to the tune of $900 million.