Tyler Perry's 'Meet the Browns' Writer's Car EXPLODES in Hollywood Hills
Tyler Perry Writer's Car
EXPLODES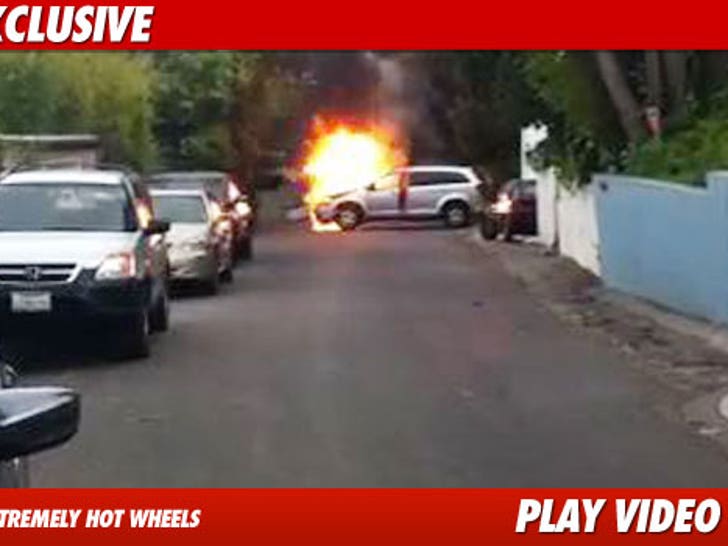 A writer for Tyler Perry's hit show "Meet the Browns" is in the market for a new car ... because dude's old ride exploded in a ball of fire ... and TMZ has video of the blast.
Brian Ronalds' wife Stephanie tells TMZ she was making a three-point turn in front of a friend's Hollywood Hills home last weekend when the flames erupted from the engine of their Dodge Journey -- and seconds after she escaped ... the vehicle exploded.
Stephanie says they bought the SUV 6 weeks ago -- and claims Dodge did not inform them about a safety recall involving steering fluid leaking onto the engine ... which could spark a fire.
Stephanie has no proof that's what happened in this case, but says she's looking into it ... and adds, "I know in my heart the car is defective. I was driving it and it was fine until that point."