Bianca in '10 Things I Hate About You': 'Memba Her?!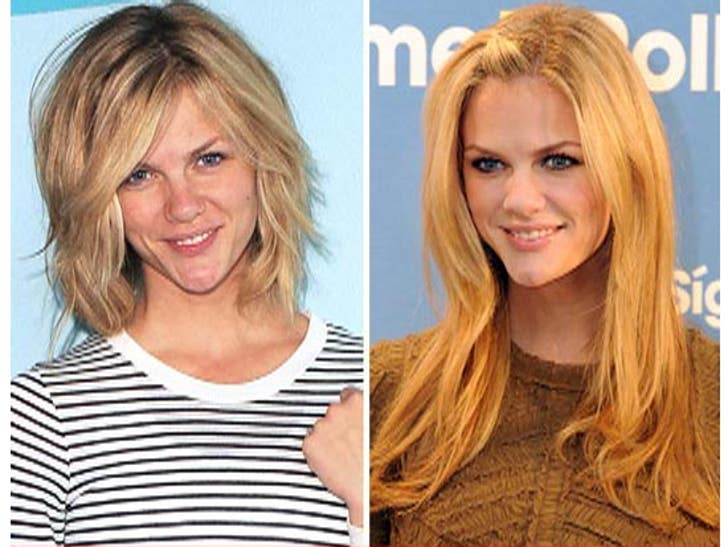 Larisa Oleynik is best known for playing Julia Stiles' younger sister Bianca Stratford in the 1999 date movie "10 Things I Hate About You." Guess what she looks like now!
Brooklyn Decker Chops Off Her Hair!
Brooklyn Decker popped up in Florida with a drastically different 'do!
The fresh-faced model debuted a new, short haircut in Miami after stylist Ted Gibson did his thing to her usually long locks. Gibson has styled celebs like Michelle Obama, Kate Gosselin and Angelina Jolie.
Let us know what you think of the 'do ... and check out which other stars have gone short!
Mel's Malibu Estate -- Spruced Up, On the Market
Mel Gibson's Malibu estate -- where he and Robyn raised their 7 children -- has just been put on the market again for an affordable $14.5 million.
Mel and Robyn put the house on the market a year ago for $14.5 mil, but took it off recently. One source familiar with the home tells TMZ, "They wanted to spruce it up and re-list it."
The property is 5,403 square feet, with 6 bedrooms in the main house.
'Sucker Punch' Stars' Sexy Transformations!
The cast of "Sucker Punch" may have looked like a bunch of good girls on the red carpet for the movie's premiere last night -- but in the flick, they all have some seriously sexy makeovers!
Vanessa Hudgens, Emily Browning, Abbie Cornish, Jamie Chung, Jena Malone and Carla Gugino -- see all their killer transformations!
Katherine Heigl -- Smokin' Hot
The only thing hotter than Katherine Heigl in a black bikini ... her electronic cigarette.
The 32-year-old former TV actress soaked her bones in the Miami sun this weekend.
Angelina and Brad -- Maximum Children
Much like a comet or a supermoon (whatever that is), it was a rare sighting in New Orleans when Angelina Jolie and Brad Pitt were spotted out with all six of their children.
You won't see them all together like this again for another 75 years.
Try and guess which super celebrity had some serious (and non-gender specific) '80s hair!
Can you guess whose pretty puss was given one hell of a celebrity scramblin'?!
Sometimes being a superstar can be a real drag -- see which stars have crossed over to the other side.
Obama -- Ba-Rockin' Some New Hairdos!
With rumors swirling about Barack Obama possibly dying his hair -- we got to thinking ... there are so many COOLER things he could do to his 'do!
After all...isn't this the president who wanted change?
What's the Big Frigin' Difference?!
Stare deep into the following pics and find the discrete differences in the mysteriously different photos!
**HINT -- There are THREE differences in the above picture!**