Jeff Bridges -- The EMOTIONAL Bombshell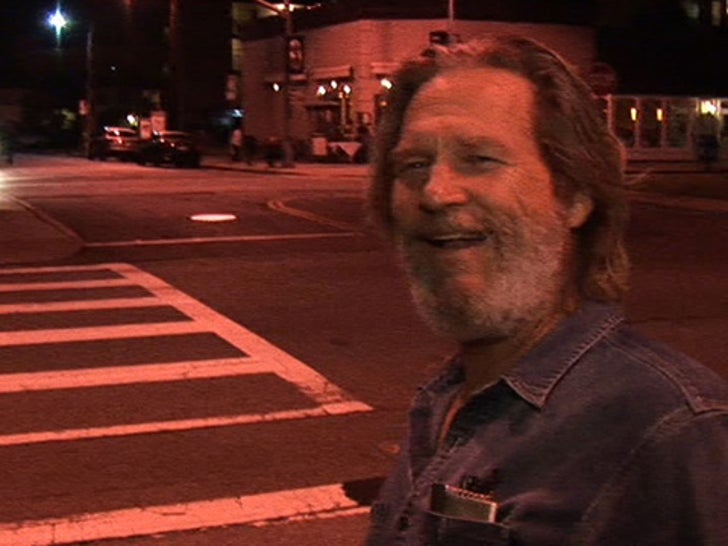 Jeff Bridges spilled his guts to TMZ last night -- opening up about everything from "Lebowski" to the high school experience that changed his life ... and it ended with one of the most EMOTIONAL moments we've ever caught on tape.

It started outside Toscana restaurant in L.A. -- after The Dude finished a meal with cinematographer Alan Kozlowski ... who did all the visual effects for "Independence Day" and "Volcano."
After Bridges made a shocking confession about his "Lebowski" bowling skills ... he explained how his parents turned him from an "under achiever" into a motivated person ... by sending him to military school.

Now for the emotional part -- after 15 minutes of candid conversation, Bridges decided it was time for the photog to open up about his personal life ... and asked him to look into the camera and deliver a personal message to somebody he cares about.
Our photog tried to joke his way out of it ... but Bridges somehow knew the guy was holding back. You just gotta see the way the exchange ends ...