LAPD Investigating Gun Threat at CNN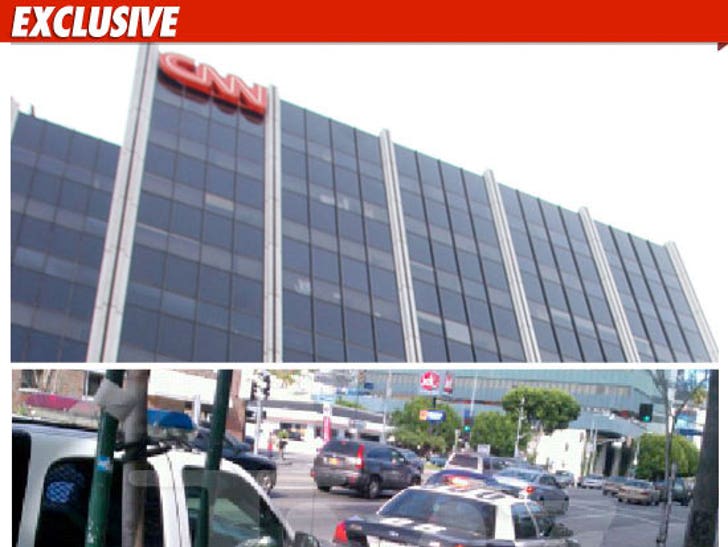 LAPD officers arrived at the CNN building on Sunset Blvd. moments ago after someone in the building received a call from a person threatening to go on a shooting spree at CNN ... TMZ has learned.
Cops are currently on scene and sweeping the building.
UPDATE 5:48 PM PDT: A rep for CNN tells us, ""The LAPD notified us of the threat and they are looking into it."
UPDATE 7:30 PM: All clear at CNN. LAPD tells us a father called 911 to say his son was threatening to kill someone if the father didn't send him money ... and he mentioned the CNN building. Officers swept the building and didn't find anyone matching the suspect's description. We're told police will patrol the area around CNN all night.