Flav & Bret Michaels -- The KICK ASS '911' Remix
Flav & Bret Michaels
The KICK ASS '911' Remix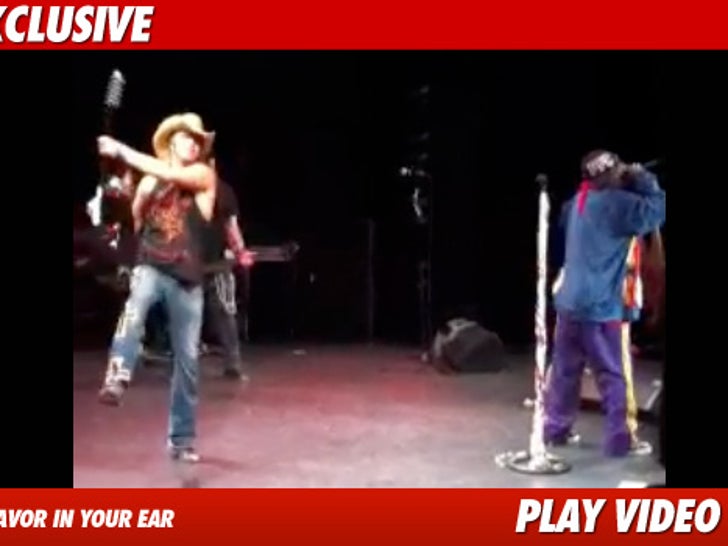 Somebody call 911 ... because this video of Flavor Flav rapping on stage with Bret Michaels is PRETTY DAMN SICK.
Flavor joined forces with Bret during a show Wednesday night in Dubuque, Iowa -- where the clock-rocking rapper started spitting his 1990 hit "911 Is a Joke" a capella ... when Bret and his band kicked in with guitars and drums.
Seriously, this clip kicks ass.
On another note ... wonder if they hit up Flavor's Iowa chicken joint after the concert?