Tootie on 'The Facts of Life': 'Memba Her?!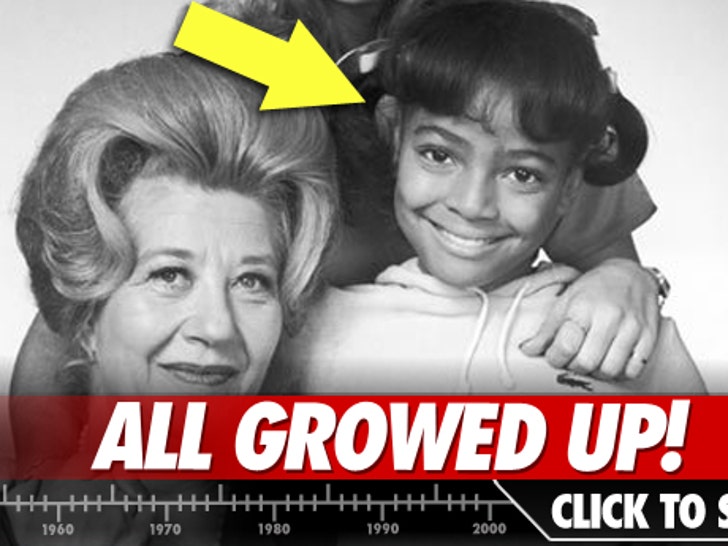 Sara Rue's First Bikini Ever
Sara Rue lost an incredible 50 lbs with Jenny Craig -- and is finally ready to show off her body in a bikini, for the first time ever!
"If you would have told me one year ago that I would be in a national commercial in a bikini, I would have thought you were crazy," says Rue, who looks amazing in a green pin-up suit. "But now, I feel so confident and comfortable."
Check out her transformation above!
Celeb Hair -- A Cut Above the Rest
Lookin' good doesn't always come easy -- check out which follicly friendly stars put in the groundwork by spending hours at the salon ...
Inside Jennifer Lopez's Sexy Music Video Shoot
Jennifer Lopez hit the beaches of Mexico on Monday to shoot the music video for "I'm Into You" -- and only TooFab has the exclusive photos.
Joining J.Lo on the sexy shoot was telenovela star William Levy -- who frolicked in the sand and surf with the superstar.
Unfortunately, Lopez couldn't stay a few days and enjoy the beautiful Mexico scenery -- she had to fly back to Los Angeles to tape "American Idol" on Wednesday.
We all love the silver-haired seniors in our life -- guess which celebs were spotted snugglin' up to their gorgeous grandmothers!
Guess Which'Idol' Star This Gal Turned Into!
Before this "American Idol" contestant was in the Top 9, she was just another little girl in Wheeling, Illinois. Can you guess who she is?!
Can you guess whose perfect face was given abnormal scramblin'?!
Try and guess which super celebrity had some serious (and non-gender specific) '80s hair!
They are bald and beautiful and that's why we love 'em -- can you guess which stars were pictured with their gorgeous grandpa?!