Lindsay Lohan and Michael Lohan Sit on Her Bed in Venice Home Eating Bagels
Lindsay and Michael's
Schmear Campaign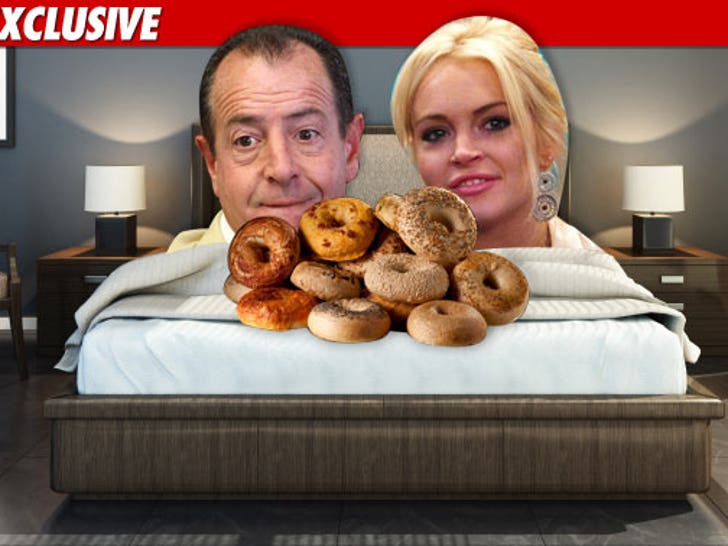 Lindsay Lohan is officially out of the closet ... and is now enjoying a bagel breakfast with her father ... sources connected with LiLo tell TMZ.
We already told you ... Lindsay's dad, Michael Lohan, went to her apartment Sunday ... but she wanted him gone so badly she hid in the closet until he left.
But today is another day. Lindsay's peeps now tell us Ms. Lohan has had a change of heart. Why? We don't know. But she's currently sitting on her bed in her Venice home eating bagels with Mikey.
Never underestimate the power of the bagel.