Two 'American Idol' Contestants Are Frontrunners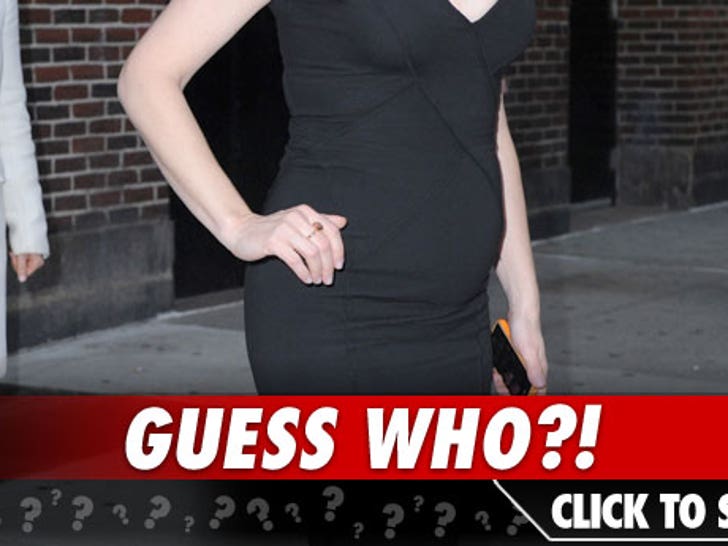 Two "American Idol" contestants have consistently placed at the top of the voting heap, and our "A.I." spies say -- as of now -- it looks like one of them will get the crown.
Scotty McCreery and Lauren Alaina have been the top vote getters ... so we're told. And, we're told James Durbin is consistently scoring in the top three. Two other contestants have also fared well in the voting -- Jacob Lusk and Casey Abrams.
As for Pia Toscano ... our sources say -- based on the voting -- she never stood a chance of winning. Pia placed in the murky middle until she was booted off.
But don't feel too bad for Pia -- We're told it's a "certainty" she will sign a deal with Interscope Records.
Sexy Supermodels Then and Now!
Christie Brinkley resurfaced last week in NYC -- and she looked just as runway ready now (right) as she did back in 1983 (left).
We decided to take a look back at some of the other classic supermodels over the years -- Cindy, Naomi, Twiggy, Janice and more ... see if you faves still have what it takes the hit the catwalk!
Rachel Uchitel -- Bikini Makeout Session
Tiger Woods isn't the only one back in the swing of things ... so is mistress numero uno Rachel Uchitel ... who busted out her tiny bikini and her new man for a beach day in Miami yesterday.
Rachel says her 25-year-old BF Matt Hahn is, "The best thing that's happened to me in as long as I can remember."
Apparently, she's having trouble remembering the time she got a $10 million check from Señor Woods.
With all the pregnant celebs in Hollywood right now, it's hard to keep track of all the growing baby bumps -- can you guess which star's black dress is bumpin'?
Guess Whose Burly Bodyguard
These ginormous dudes are responsible for keeping some of the biggest celebrities safe and sound -- can you guess which celebs these men are keeping out of harm's way?
Cue the Whitney Houston song...
Inside the 'Scream 4' Premiere & After-Party!
Separated couple David Arquette and Courteney Cox hit the red carpet together last night for the premiere of "Scream 4" -- where they smiled and hugged it out for the cameras.
It's no surprise the couple -- who met filming the first movie -- looked happy together, as the two have been nothing but complimentary of each other lately in the press. David told Ryan Seacrest just yesterday that he still considers Cox his "best friend."
Famous Faces -- Flippin' Out!
Check out whose famous faces have been turned upside down and given a whole new look on life!
What's the Big Frigin' Difference?!
Amanda Seyfried's got some strange differences going on in this picture -- can you see 'em?
**HINT -- There are THREE differences in the above photograph!**
They are bald and beautiful and that's why we love 'em -- can you guess which stars were pictured with their gorgeous grandpa?!