Sondra on 'The Cosby Show': 'Memba Her?!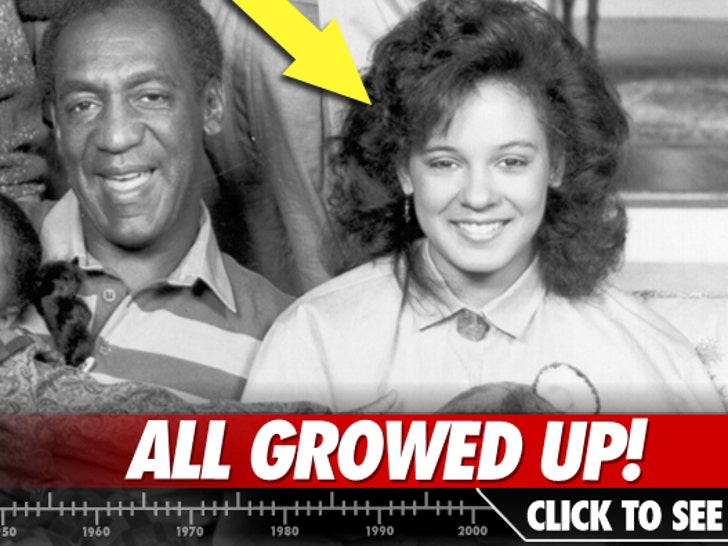 Short & Tall -- Mismatched Couples!
Hayden Panettiere made headlines this week when the 5'1" actress said she and 6'6" boyfriend, Wladimir Klitschko, have no problems getting "intimate" ... despite their heights.
Check out our gallery of celebrity couples with major (more than 12") height differences.
Kristin Cavallari & Jay Cutler Get Schooled in Africa
After all those vapid years on "Laguna Beach" and "The Hills," Kristin Cavallari finally did something real and productive by helping rebuild schools in Kenya with her Chicago Bears QB boyfriend Jay Cutler recently.
Love can really change you.
Drew Barrymore -- Better Redder?
Drew Barrymore hit the red carpet last night with some brand new, red locks -- but was it the right move for the former blonde?
Check out the gallery to vote on her new look -- plus see which other stars made the ginger switch!
'Batman Live' -- New Costumes REVEALED
A live-action Batman play is all set to hit the road later this year -- and today in London, producers unveiled the new costumes ... and they look pretty freaking sweet.
"Batman Live" is NOT a musical like the Spiderman fiasco -- but producers say it will feature stunts, pyrotechnics, illusions and video screen sequences. The arena tour is set to start in Manchester in July ... followed by a North American tour in 2012.
Famous Faces -- Flippin' Out!
Check out whose famous faces have been turned upside down and given a whole new look on life!
Behind the Scenes of Beyonce's New Music Video!
Beyonce has been quietly working on a new music video this week -- and today we've got your first look at what we expect to be one of the big dance scenes!
Though she hasn't even released a new single yet, the video is rumored to be for a song called "Girl," which would be from B's upcoming album ... which reportedly comes out in June.
Wearing a giant headdress, a bra and some short shorts, the 29-year-old was spotted filming yesterday in L.A. -- waving a huge flag with the letter "B" on it.
No word on when the song or the video will officially drop, but check out the sneak peek above!
Try and guess which super celebrity had some serious (and non-gender specific) '80s hair!