Warren G Pours One Out for Nate Dogg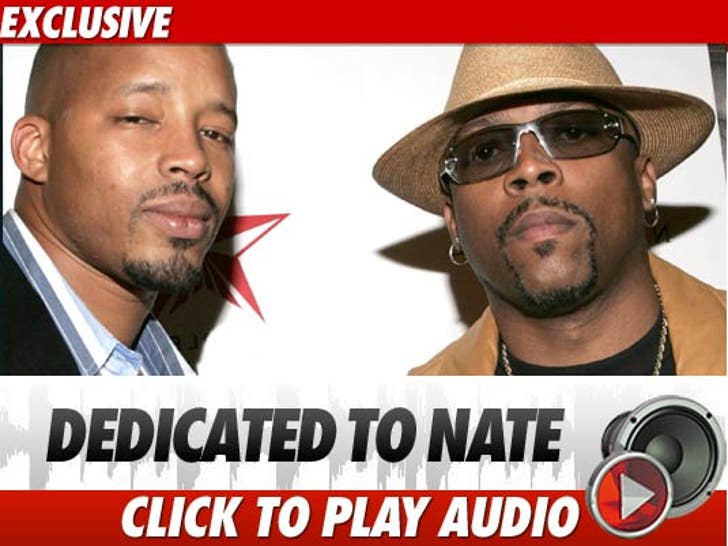 Warren G got back in the studio to lay down a tribute to Nate Dogg ... and TMZ scored a snippet of the track called, "This Is Dedicated to You."
Warren G tells us he actually recorded the track a few months before Nate died -- Nate battled serious health issues for years -- and Warren adds, "It's a song I'm just doing for my homeboy, letting people know how I feel."
The lyrics honor Nate for contributing classic hooks on West Coast rap's biggest hits ...
"All these albums we drop will never be the same without your voice on 'em ...
Choked up, smoked out, riding to these melodies."
Warren says all profits from 'Dedicated' will go to a trust fund for Nate's kids.