Winklevoss Twins: Mark Zuckerberg Said He Wanted to F**k Us
Winklevoss Twins
Mark Said
He Wanted to F**k Us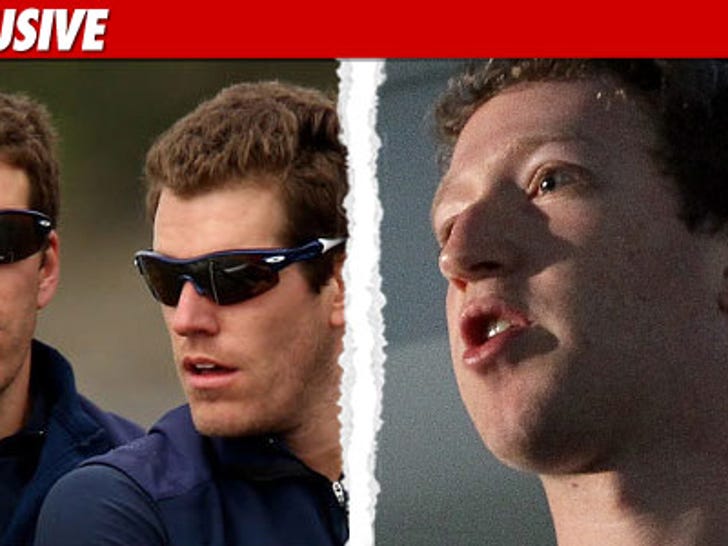 Tyler and Cameron Winklevoss are not giving up on their claim ... Mark Zuckerberg and Facebook defrauded them in settling their beef with the social network -- and they point to two damning IMs.
- obtained by TMZ -- Zuckerberg and Facebook intentionally withheld instant messages sent by Mark in 2004, saying, "Yeah, I'm going to f**k them ... probably in the [ear]."
In another IM, Zuckerberg told a friend, "But they [the twins] made a mistake haha. They asked me to make it for them. So I'm like delaying it so it won't be ready until after the facebook thing comes out."
The Winklevosses settled their dispute with Zuckerberg and Facebook for $65 million, but they've been trying to undo the settlement on grounds they were defrauded.
The twins lost several rounds in court, but now they are asking a federal appellate court to look at the settlement again, and acknowledge the IMs are proof of fraud and therefore the settlement should be invalidated.