DJ Quik Smokes Out Cali Weed Shop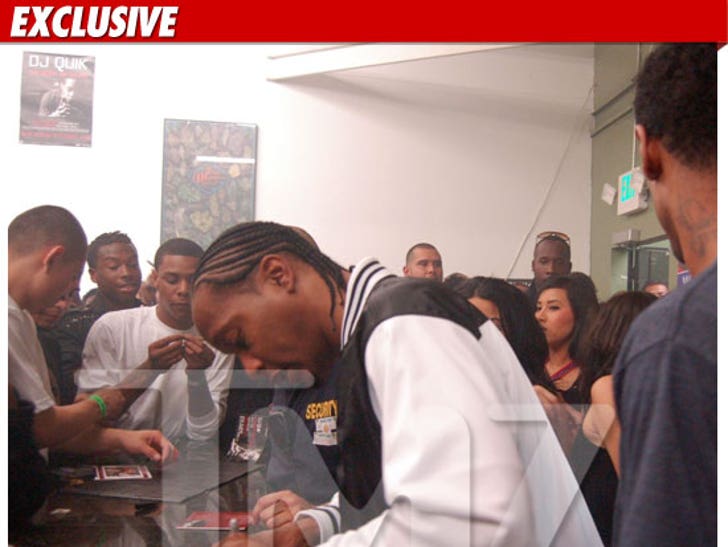 DJ Quik -- one of the biggest names in hip hop -- took over a marijuana dispensary in Los Angeles yesterday for his album release party ... and in a matter of minutes, the whole place was up in smoke.
We're told Quik was extremely mellow during the party (duh) ... and through the cloud of weed smog, signed autographs, performed a few songs from the new album "Book of David" ... and ate a piece of a special pot-themed cake.
Who knew glaucoma patients like to party so hard?!