Lindsay's Jeweler -- Her Friend Was a Decoy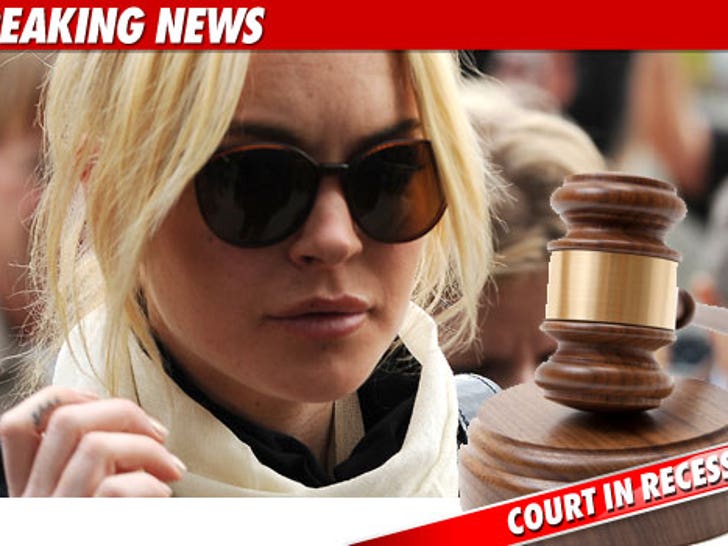 The owner of the L.A. jewelry store testified today ... Lindsay Lohan and a friend played a shell game when they entered her store back in January, distracting her in order to steal a $2,500 necklace.
It all went down this morning during Lindsay's preliminary hearing in her felony grand theft case -- Kamofie & Co. owner Sofia Kaman took the stand ... claiming Lindsay's friend, Patrick, distracted her by asking lots of questions about stones, cuts, etc., while Lindsay was trying on the necklace at the center of the case.
Sofia claims Patrick kept the distraction going while Lindsay allegedly covered up the necklace by putting her own jewelry over it ... and then made a beeline for the door.
Shawn Holley then got up and grilled Kaman about selling the surveillance tape for $25,000. Kaman fired back ... she didn't get a dime.
Judge Sautner will examine the necklace in question.
Court is in recess for lunch, but here's what we think will go down. The judge will probably reduce the charge to a misdemeanor, on grounds it's not really a serious, felony offense. Then the judge, we think, will order Lindsay to stand trial.
We also believe Judge Sautner will violate Lindsay's probation, but the likelihood is ... any decision on sending her to jail will be deferred until a verdict in the trial is reached.
The hearing set to start back at 1:30 PM PT -- STAY TUNED FOR MORE LIVE UPDATES.