Lucy Camden in '7th Heaven': 'Memba Her?!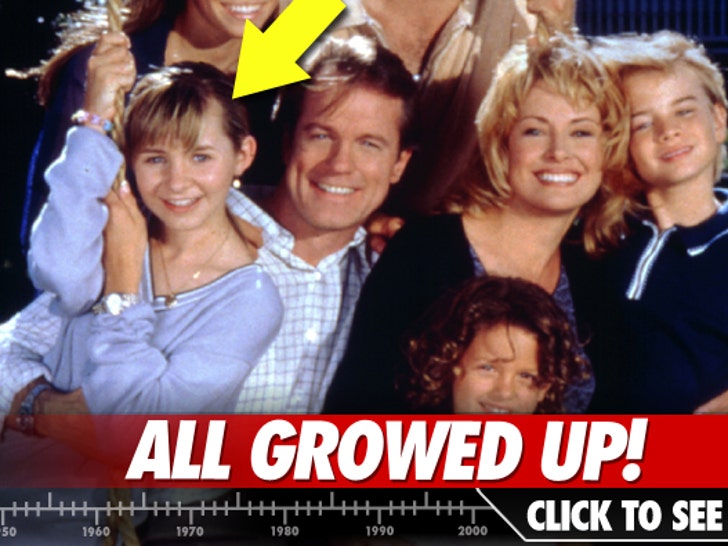 Royal Wedding Dresses Through The Years
Kate Middleton's dress will remain a secret until her wedding day, but she likely was inspired by the wedding dresses of these past royal brides.
From Diana's 25-foot train, Fergie's huge shoulderpads, and Princess (later Queen) Elizabeth's wedding-day wardrobe malfunction, take a look at these gorgeous gowns.
For more info on the wedding -- and live video coverage of the event starting at 1am PT -- check out our Royal Wedding page.
Bikini season has begun -- and the only thing hotter than the weather ... is the celebs that are basking in it!
Can you guess which super stars are the proud owners of these beachin' bods?
Celeb Card Sharks -- You Bet!
Don't let their good looks fool you -- these stars have some serious hustle when it comes to playin' poker!
Check out which stars know how to play their cards right!
Victoria's Secret Models: The Baby to Babe Transitions!
Dropping the baby weight isn't easy, but the women of Victoria's Secret have found a way to do it in almost no time at all!
Miranda Kerr, Alessandra Ambrosio, Heidi Klum and more -- see how these women have gone from big bellies to bikini/runway/red carpet ready faster than we thought humanly possible!
Guess the Celebrity Brace Faces!
Can you guess whose pretty celebrity smiles are getting straightened out with a little help from some braces?
Can you which little ray of celebrity sunshine was given a fancy facial scramblin'?
Pizzas, Toilets, PEZ & More -- Royal Wedding Swag!
Ever since Prince William and Kate Middleton announced their engagement, crazy merchandise has been popping up all over the world with their faces on it!
From toilet seat covers to pizzas and even PEZ dispensers, check out the wackiest creations in celebration of the Royal Wedding!
We'll be covering every moment of William & Kate's nuptials starting next Friday, April 29th at 1am PT -- check out all our continuing coverage here.