Sheen Gloats 'Men' Can't Survive Without Him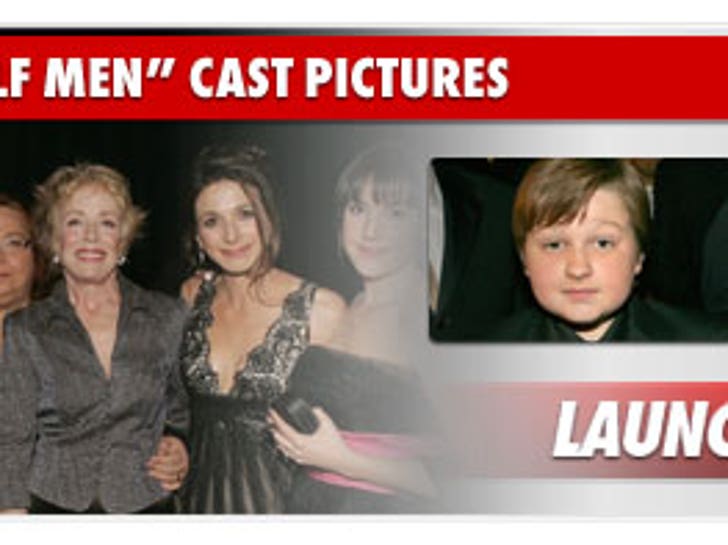 Charlie Sheen tells TMZ ... "Two and a Half Men" creator Chuck Lorre is a "sad silly fool," an "A-hole p*ssy loser" and a "low rent, nut-less sociopath" who is now realizing the show can't survive without him -- and Charlie claims the ratings prove his point.
Sheen fired off a blistering letter, attacking Lorre in the wake of reports that Jon Cryer will get a bigger role on the show and Charlie will be replaced.
Charlie says, "... No one cares about your feeble show without me," adding, "The ratings right now are not a fluke. It's a big fat mess. A 2.0 demo. That sucks." Although the number is low, the show is in reruns.
But Charlie doesn't stop there, saying, "Not even a phone call to the man that put you on the map. The man that put 500 million dollars in your pockets ... I busted my ass for 8 years to support your vision."
And in the letter, which Charlie sent to TMZ as a messenger to Lorre, gets very personal" "They are planning on voting you off the AA island. Even those clowns have no room for you anymore."
TMZ broke the story Thursday ... there's a 50/50 chance "Men" will not come back for Season 9.
The Royal Wedding's Craziest Hat Ladies!
Princess Beatrice definitely won when it came to wearing the craziest hats to the Royal Wedding -- but she wasn't the only wild one at Westminster!
Check out our collection of Royal Wedding Mad Hatters!
Bikini season has begun -- and the only thing hotter than the weather ... is the celebs that are basking in it!
Can you guess which super stars are the proud owners of these beachin' bods?
Celeb Card Sharks -- You Bet!
Don't let their good looks fool you -- these stars have some serious hustle when it comes to playin' poker!
Check out which stars know how to play their cards right!
Victoria's Secret Models: The Baby to Babe Transitions!
Dropping the baby weight isn't easy, but the women of Victoria's Secret have found a way to do it in almost no time at all!
Miranda Kerr, Alessandra Ambrosio, Heidi Klum and more -- see how these women have gone from big bellies to bikini/runway/red carpet ready faster than we thought humanly possible!
Guess the Celebrity Brace Faces!
Can you guess whose pretty celebrity smiles are getting straightened out with a little help from some braces?