Prince William & Kate -- The ROYAL WEDDING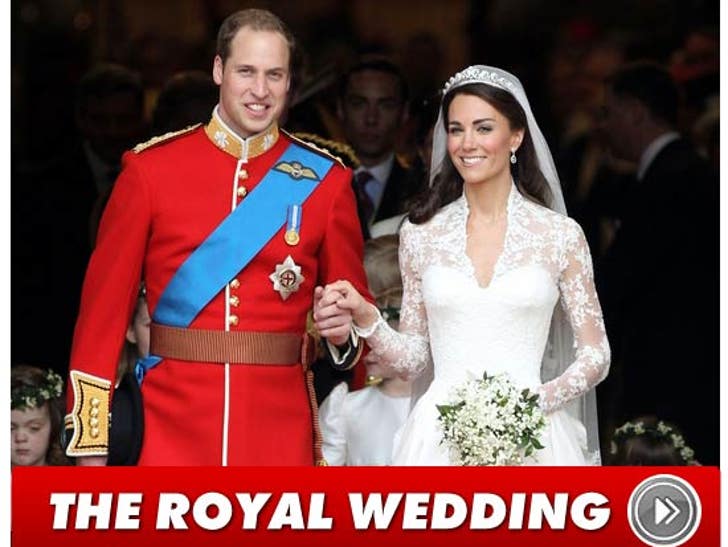 It finally happened ... Prince William and his college sweetheart Kate Middleton tied the knot at Westminster Abbey this morning in front of 1,900 guests ... and millions of TV viewers.
Wills (that's what they call him, apparently) had some trouble slipping the ring on Kate's finger ... but he soldiered through in his military uniform ... and kissed his bride at Buckingham Palace.
Among the stars in attendance -- the Beckhams, Elton John ... and a bunch of hat-loving freaks.
Our homies at TooFab.com had the whole thing covered tighter that Kate's dress -- so check out TooFab.com.
Right now ... go there ... TooFab.com.