'Home Alone' House -- For SAAAAAAAAAALE!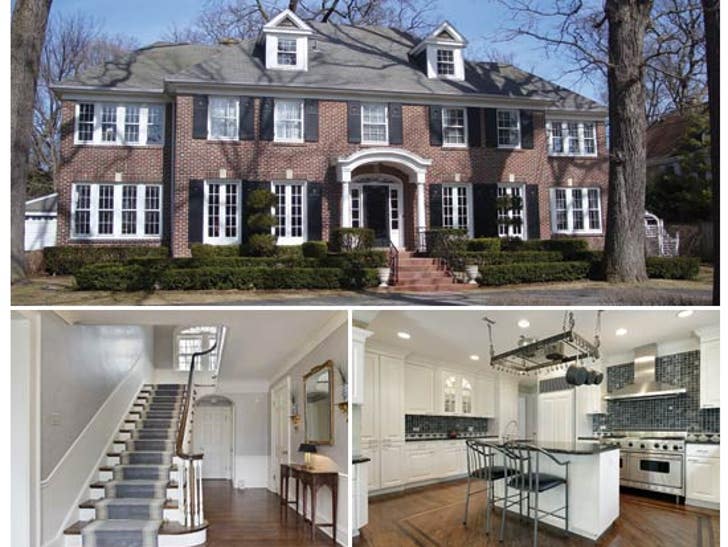 The iconic home of the McCallisters in the "Home Alone" movies is officially on the market -- and it could be yours if you can cough up $2.4 MILLION!
The 1920's colonial Georgian home -- located in the Chicago suburb of Winnetka -- is advertised as "Classic residence offers timeless and inspired family living."
Listing agent Marissa Hopkins thinks the home is definitely a film star, saying, "Very few homes have a leading role in a movie, in a sense becoming an additional character."
Besides being a piece of movie history ... the home also boasts a four-room master suite, a carved marble fireplace mantle and the notorious "attic bedroom" -- where Kevin had to spend the night with his bed-wetting cousin.
The only downside ... bumbling criminals are known to frequent the area.