Pippa Middleton -- $5 Mil Porn Offer from the States
Pippa Middleton
$5 Mil Porn Offer
From the States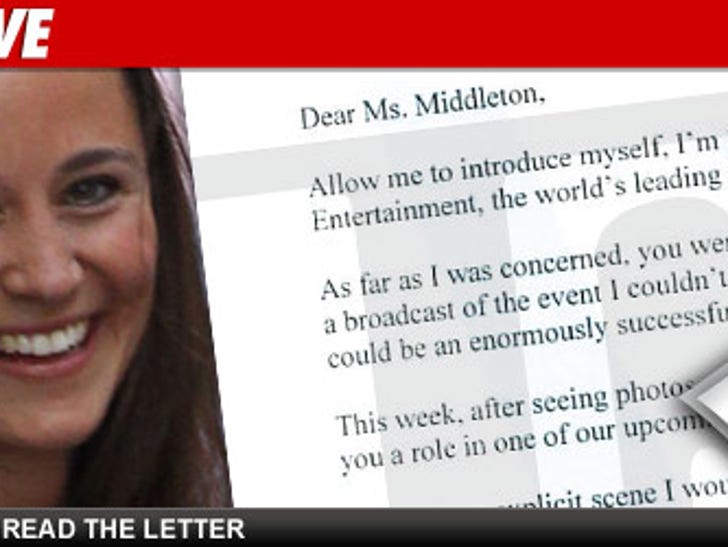 Time for a little porn math -- Pippa Middleton = 5 Octomoms ... because TMZ has learned a major company is offering Kate's little sister a whopping $5,000,000 ... for JUST ONE SCENE.
Vivid Entertainment honcho Steven Hirsch sent Pippa the letter, saying he thought she was the star of the Royal Wedding and that her "beauty and attitude" would make her a huge adult star. The fact she had some semi-racy photos surface this week probably didn't hurt either.
But get this -- Hirsch is also offering $1 million to another member of her family for doing a scene ... her brother James!
Back in February 2009, Hirsch offered Nadya Suleman $1 mil to appear in a flick. Thankfully, she said no.