'Jerry Maguire' Kid: 100-Pound Girl Wants to Kill Me!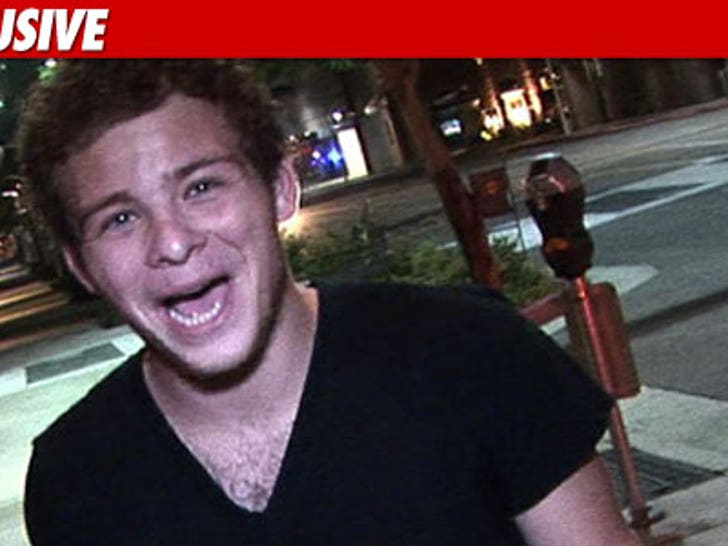 Jonathan Lipnicki -- aka the kid from "Jerry Maguire" -- claims he's living in fear of a 100-pound actress he used to date ... after she broke into his bedroom and threatened to "annihilate" him.
Lipnicki filed a request for a restraining order against some 20-year-old actress named Amber Watson -- whom, we're told, Jonathan briefly dated after meeting in an L.A. acting class.
According to the documents, filed in L.A. County Superior Court, Lipnicki says he was asleep in his bed on May 14 ... when his roommates allowed Amber into the apartment and she immediately rushed into his bedroom.
Lipnicki says Amber "pulled my blankets off" ... adding, "When I tried to get up, she tried to pin me to my bed. I had to move her off me physically ... she threatened to annihilate me."
The judge granted Lipnicki's request -- requiring Amber to stay at least 100 yards away from Jonathan at all times.
UPDATE 6/7/11 -- Lipnicki's request for a permanent restraining order was just denied ... according to the judge, the former child actor didn't have much of a case.