OctoMom -- BIKINI CAR WASH to Save House!!!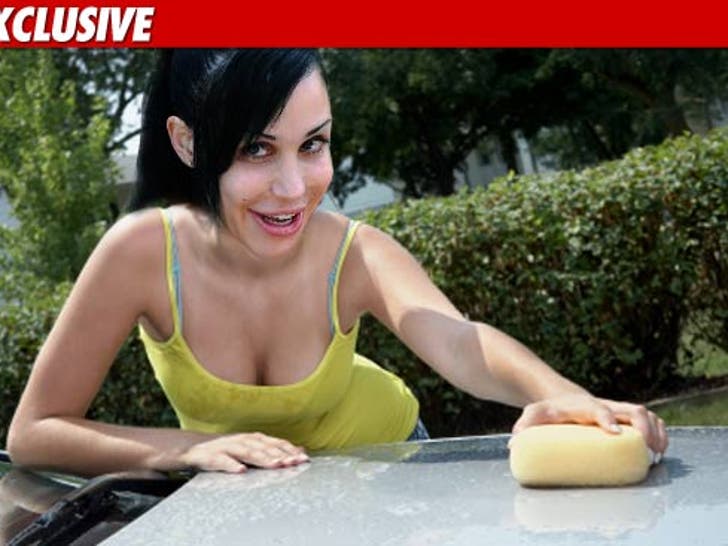 Wanna see Octomom in a bikini again? Got a dirty car? If you answered "YES" to either question ... it's time to make some lifestyle changes ... but until you do, Nadya Suleman is having a BIKINI CAR WASH!
It's the Octomom's latest attempt to fix her house problems -- we're told Nadya plans to hold a bikini car wash fundraiser on June 18 in L.A. at the Melrose Strip Auto Detailing in Hollywood... and she's inviting some well-known D-listers to help her out.
Among the bikini-clad ladies -- Charlie Sheen's porn star Capri Anderson ... and a whole mess of randoms like Reggie Bush's alleged mistress January Gessert, and Mel Gibson's alleged mistress Violet Kowal.
Car washes are $20 ... $30 if you drive an SUV -- and for a little extra, Octomom might just wax and polish your undercarriage.