Disney Star Released from Hospital After Ducati Crash
Disney Star
Released from Hospital
After Ducati Crash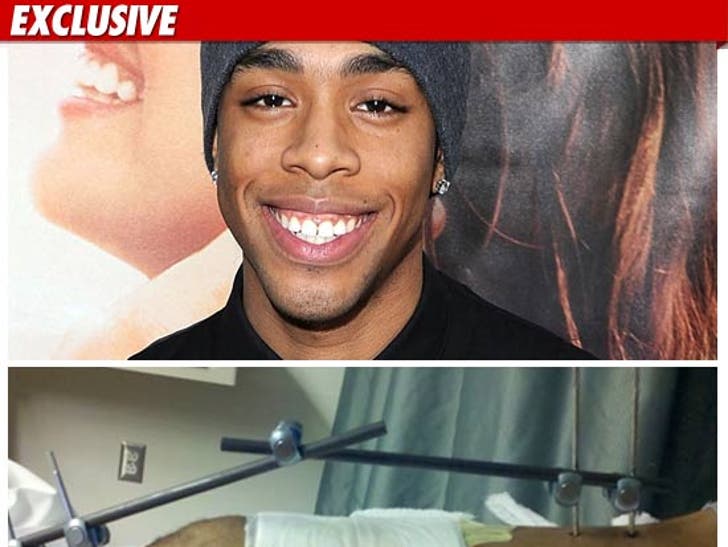 "Camp Rock 2" star Matthew 'Mdot' Finley has finally been released from UCLA Medical Center following a bone-shattering motorcycle crash in Malibu last month ... TMZ has learned.
Finley -- who SNAPPED the tibia and fibula bones in his right leg -- is not walking on his own yet and will use a wheelchair to get around for a while ... but we're told doctors are happy with his progress.
Mdot's rep tells us the actor will undergo daily treatment at home while continuing on an "extensive" physical therapy program.
Despite his brutal injuries, we're told Mdot -- who's a bigtime Ducati enthusiast -- is determined to ride again as soon as he's healthy enough to get back on his bike.