'Camp Rock 2' Star -- Rescued After Ducati Crash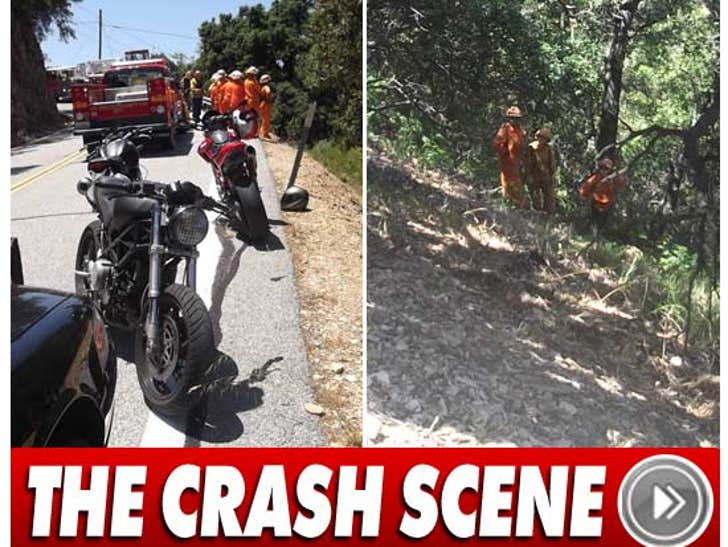 Matthew "Mdot" Finley -- star of Disney's "Camp Rock 2" -- is recovering from a bone-crushing Ducati accident last week ... in which he lost control of his bike and plummeted off of a 100-foot cliff in Malibu.
TMZ has learned ... L.A. County Fire trucks and paramedics raced to the scene Thursday afternoon and several responders had to hike down the steep slope to retrieve the 23-year-old actor.
We're told Finley was trying to make a turn on Mulholland Drive when he lost control of the bike and went crashing down the side of the cliff.
Finley was transported to UCLA Medical Center ... where he was treated for multiple compound fractures as well as injuries to his face and head. We're told Finley has already undergone several surgeries to repair damage to his leg ... and will require more surgery in the near future.
Through his rep, Eric Ortner, Finley released a statement saying, "I crashed hard, but the love and support from my friends, fans, and family have helped ease the pain."
He continues, "I love riding, almost as much as I love dancing. I'm praying to be back doing both soon. I want to thank the brave responders, firefighters, paramedics and doctors who rescued me and saved me."