David Beckham -- 'Speeding Really Bad' Before Crash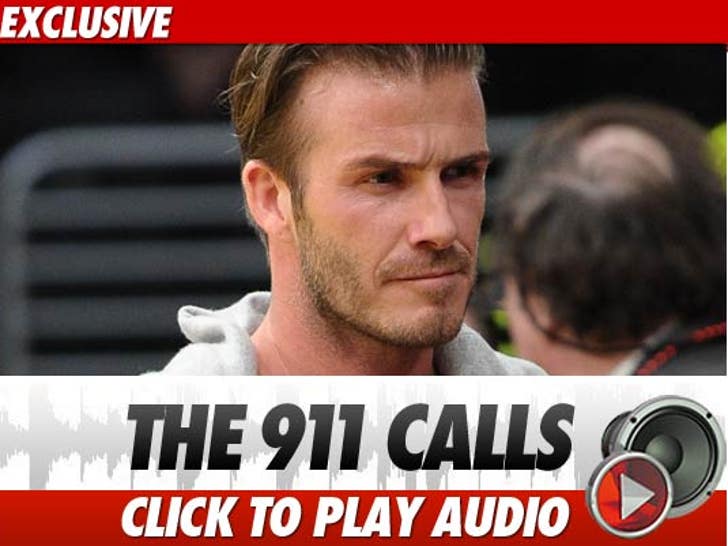 David Beckham was driving like a MANIAC before swerving into another lane at a dangerously high speed ... and rear-ending a stalled vehicle earlier this month -- this according to multiple 911 calls.
One caller -- who claims she was driving behind David for several miles-- reported that David was "driving recklessly" and "speeding really bad" before slamming into the stalled car on May 6.
Another caller claims David was "definitely speeding" -- pulling in and out of the carpool lane ... "breaking a couple traffic laws."
As we previously reported, Beckham rear-ended another car with his Black Escalade ... on one of the busiest highways in L.A. -- and the other driver had to be taken to the hospital.
Beckham -- whose son Brooklyn was in the car with him at the time -- has not been arrested or cited.
A spokesman for Beckham tells us, "As unfortunate as accidents are, David was not cited by the police at the scene for any violations."