David Beckham in Car Accident on LA Freeway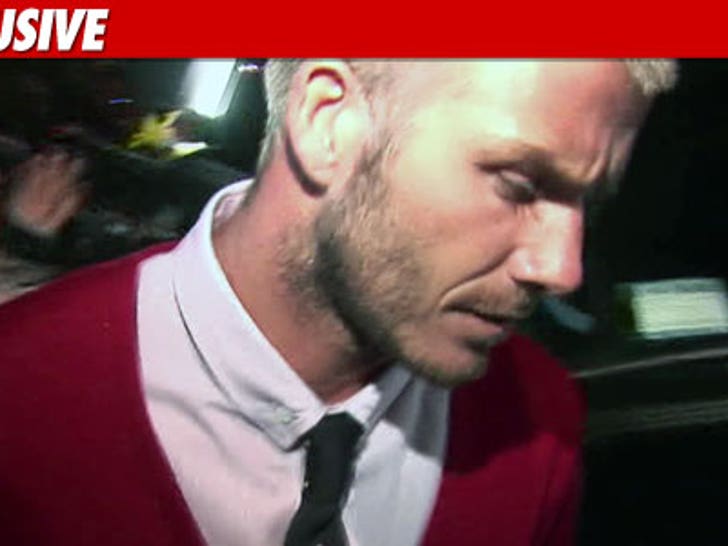 David Beckham was involved in a car accident on one of the busiest freeways in all of Los Angeles ... and the driver of the other car had to be taken to a local hospital ... TMZ has learned.
According to law enforcement sources, Beckham was driving a black Cadillac on the 405 Freeway near Torrance, CA yesterday morning ... when he rear-ended a gold Mitsubishi that was broken down in the carpool lane.
We're told the driver of the Mistubishi, who was inside the car and wearing his seatbelt at the time, had to be taken to the hospital -- but Beckham did not require medical attention.
Law enforcement sources tell us Beckham was not arrested or cited on the scene.
A call to Beckham's rep was not returned.
UPDATE: Sources close to Beckham tell us his son Brooklyn was in the car at the time of the accident, but that he and David were both not injured.