Snooki in Custody After Cop Car Crash
Snooki in Custody
After Cop Car Crash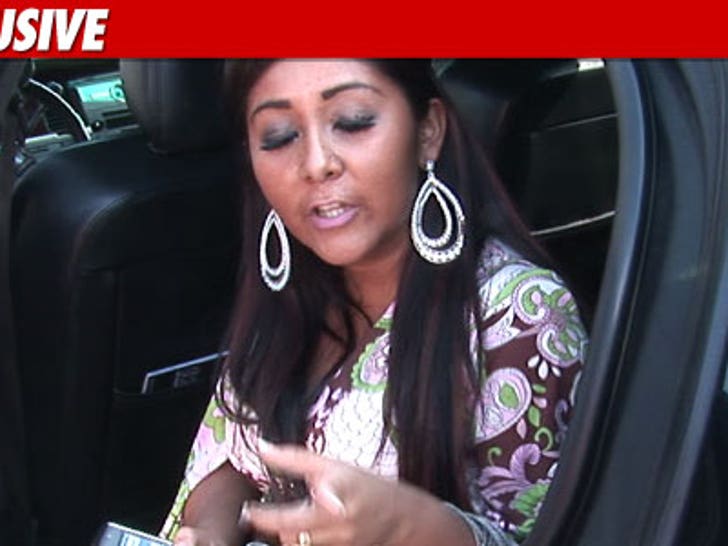 Snooki was taken into custody in Florence, Italy on Monday after crashing into a police car ... TMZ has learned.

Snooki was driving when she struck the cop car, but sources connected with the production tell TMZ, "Zero alcohol was involved."
We're told no one was injured.
A witness tells TMZ, Snooki smacked right into the back of the patrol car, wedging her ride between the car and a highway protection wall. The witness says Deena was in the passenger seat at the time of the crash -- and when she tried to exit the car, she had to go through the window ... because the door was blocked by the wall.
A source connected to the production tells TMZ, although Snooki is in custody ... it is not a formal arrest.