'Camp Rock 2' Star -- I SNAPPED My Shin Bones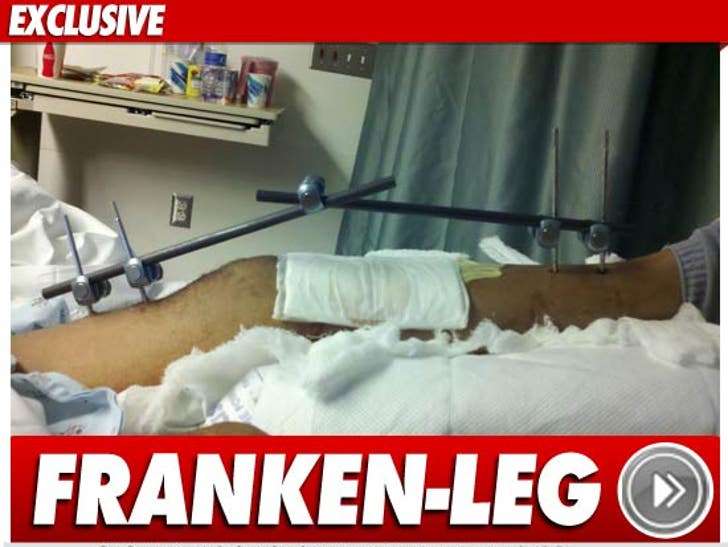 The Disney star who survived a horrifying motorcycle crash in Malibu last week needed multiple surgeries to fix his right shin bones ... which snapped during the crash and broke through his skin.
TMZ spoke to Matthew "Mdot" Finley's rep, Eric Ortner, who tells us the 23-year-old star of "Camp Rock 2" has already undergone THREE surgeries to reposition and stabilize his right tibia and fibula bones.
Doctor's are using screws, pins and all sorts of metal contraptions to help keep the leg together -- check out the pics in the gallery.
We broke the story ... Finley lost control of his Ducati while driving on a windy road in Malibu last Thursday and fell 100 feet off a cliff.