Joey Fatone PIMPS Thundercats Sword in Sale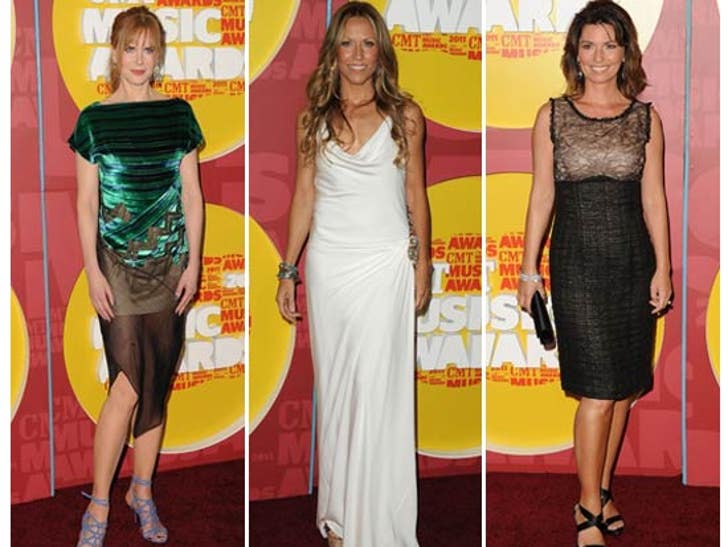 Joey Fatone is saying bye, bye, bye to the contents of his Orlando home -- in the form of a MASSIVE estate sale this weekend -- featuring all sorts of awesome crap ... like the SWORD OF OMENS!
TMZ has learned the Fatone family is moving and EVERYTHING must go -- including Joey's Death Star replica, his personal Sword of Omens from Thundercats, arcade games, furniture, art, dishes, grill utensils ... all the way down to his clothes and shoes.
In fact ... since everything in the house is marked with price tags -- it looks like the only thing not included in the sale is the kitchen sink.
... unless the price is right.
Stars Take the Plunge With Deep Necklines
More and more stars are taking the plunge -- with sexy deep necklines. From 23-year-old RIhanna to 48-year-old Demi Moore to 65-year-old Goldie Hawn, skin is most definitely in.
Steven Tyler Puts Up His Daisy Dukes
Dude looks like he's in lady pants.
Depp's Flawless Face Turns 48!
Johnny Depp turns 48-years-old today -- and to mark the occasion, we're taking a look back at some of his best and worst red carpet moments and craziest costumes through the years!
From his days starting out on "21 Jump Street" and "Nightmare on Elm Street" in the 80s, the "Edward Scissorhands" and "Fear and Loathing in Las Vegas" of the 90s to his "Pirates of the Caribbean"-filled 2000s, check out all his premiere looks and outfits from the movies.
Young 'Forrest Gump': 'Memba Him?
CMT Awards -- the Good, the Bad, the Country
One of the biggest nights in country music went down last night in Nashville -- where the hottest acts all gathered for the 2011 Country Music Television Music Awards.
Check out which southern stars and their Hollywood friends made their mark on the red carpet!
Guess Who This Lil' Gal Turned Into!
Before she was an Oscar winning actress -- she was just another girl going to Katy High School in Texas. Can you guess who she is?