Eli Roth: Russell Crowe Is NOT Anti-Semitic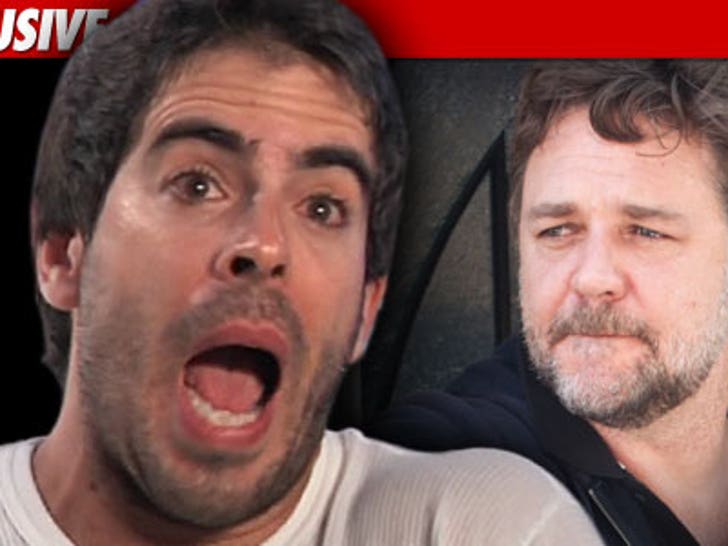 Eli Roth is outraged that a reporter for The Hollywood Reporter took what he says was a "joking exchange between friends" -- Eli and Russell Crowe -- and then attacked Crowe as being anti-Semitic.
It all started when Eli and Russell -- who often tease each other on Twitter -- were joking about circumcision. Crowe tweeted, "I love my Jewish friends. I love the apple and the honey and the funny little hats but stop cutting yr babies," adding, "I'll take attentive parenting over barbarism."
Apparently a reporter from The Hollywood Reporter saw the exchange and went after Russell with a headline that said he "insults Jews."
Eli tells TMZ, "The headline blatantly attempts to make Russell look like an anti-Semite. It's tabloid journalism at its worst."
Eli adds, "No one contacted either of us. It's terrible. Russell is a great person and respectful of all religions."
And, Eli says, "The press is trying to terrify celebrities into not using Twitter. They want to show they can still ruin you. It's sickening."