The Girlfriend in "Karate Kid": 'Memba Her?!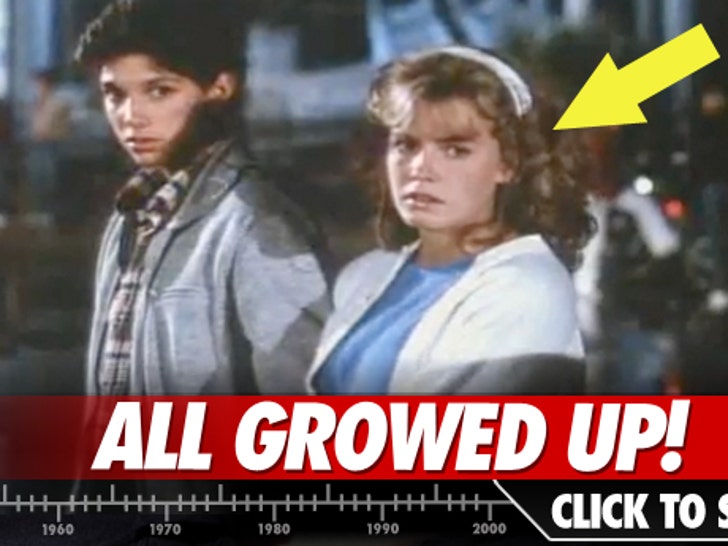 Stars Who Were "Born in the USA"
One of these stars was born in the greatest country in the world (USA) -- the other one was born somewhere we don't care about ... but can you guess which is which?
Paris, Zac, Kingston & More -- 4th of July Weekend Sightings!
Fourth of July weekend gave some stars a chance to show off their patriotism ... and, in some cases, their hot bods!
Many celebs hit the beach over the long weekend, with a shirtless Zac Efron frolocking in the surf with "High School Musical" co-star Ashley Tisdale for her birthday, Paris Hilton celebrating at a Malibu beach house and Janice Dickinson and "Real Housewives of Orange Country" star Gretchen Rossi flaunting their bikinis.
There were a few family sightings as well. Reese Witherspoon and new husband Jim Toth took her kids to Malibu, Tori Spelling and Dean McDermott stepped out to the farmer's market with their brood and Gwen Stefani and Gavin Rossadale went out with stylish children-- Zuma wearing a Captain America costume and Kingston showing off his new blue mohawk!
William & Kate in Canada: Races, Food, Fashion & Foosball!
Prince William and Kate Middleton are sure keeping busy in Canada -- and have been photographed doing everything from boat racing to foosball.
Here's a run-down of their North American travels so far. Check out the photos above.
Stars Who've Split -- The Independent People!
In the 4th of July spirit -- we thought we would give a shout out to those super celebs who regained their freedom and broke free from their ball and chain.
Day & Night Style -- Stars Go From Street to Chic!
The stars always look their best when it comes time for a movie premiere, awards show or fashion event -- but they aren't always so red carpet ready!
Blake Lively, Heidi Klum, Jennifer Lopez, Gisele Bundchen, Kristen Stewart, Halle Berry, Angelina Jolie and more -- see these stunning stars when they're all done up in full dress and makeup and how it compares to their casual, everyday look ... whether it's at the supermarket or leaving the gym.
Some of the side-by-sides may surprise you!
NKOTBSB Party in Las Vegas
The guys from the Backstreet Boys and New Kids on the Block hosted parties at Gallery Nightclub and Chateau Nightclub respectively last night -- after they played the Mandalay Bay Events Center.
Locked Out NFL Stars -- Best Beach Football Ever!
The NFL lockout affects players, coaches and broadcasters alike -- so guys like Tony Romo, Sean Payton and Troy Aikman satisfied their football jones this weekend by playing on the beach in Florida.
The guys are all connected through the Dallas Cowboys -- Romo still plays for them, Payton used to be the offensive coordinator (now coaches the New Orleans Saints), and Troy Aikman played his entire Hall of Fame career in the Big D.
Other participants included Cowboys tight end Jason Witten and former 'Boys linebacker Bobby Carpenter.
And perhaps most importantly ... Romo's hot new wife Candice Crawford was among the spectators.