Sean Kingston -- First Photo After Leaving Hospital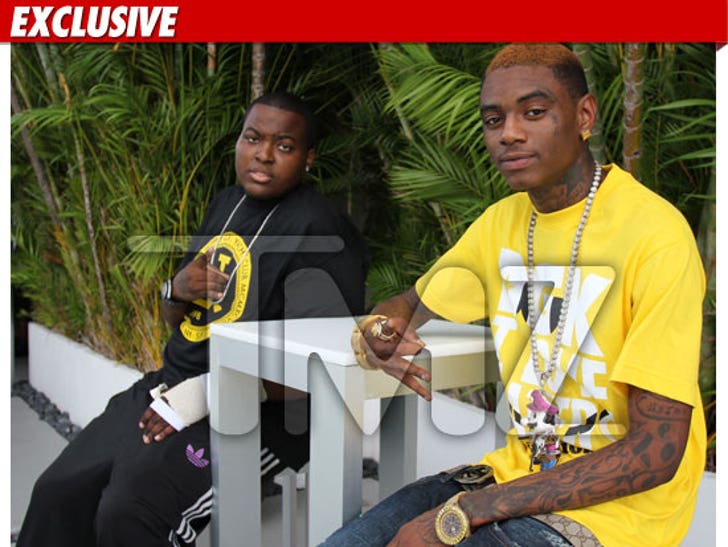 Sean Kingston showed off the remnants of his injuries from his near-fatal jet skiing accident.
In the photo obtained by TMZ, Sean -- left arm and hand bandaged -- is seen with Soulja Boy at a 4th of July/welcome home party he threw for himself at his Miami mansion.
Sean's friends tell us -- about 100 people showed up at the party, and ALL guests were warned: "NO JET SKIING!"
Even though personal water crafts were banned, it was still fun -- jerk chicken, booze, and a stripper who, sadly, didn't strip.