'CSI' Star -- Charged for 'Hillbilly Heroin'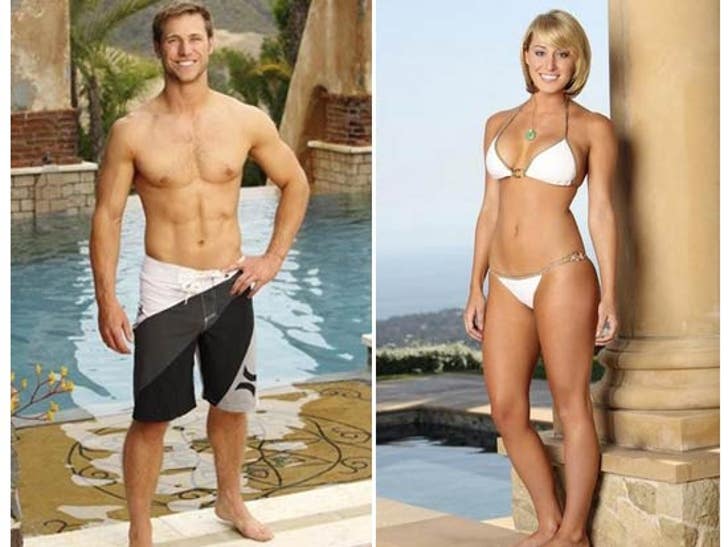 Former "CSI" star Gary Dourdan has been charged with drug possession -- after officials determined he was carrying oxycontin when he smashed into several parked cars in Hollywood on June 13.
The L.A. City Attorney tells TMZ ... Dourdan was also charged with possession of drug paraphernalia.
Initially, cops believed Dourdan was in possession of ecstasy during the incident ... but it appears the pills were later ID'd as oxycontin -- a prescription painkiller also known as "hillbilly heroin."
As for the vehicular destruction Dourdan allegedly caused that morning ... he won't face criminal charges for that ... it's the insurance company's problem.
If convicted on all charges, Gary faces up to a year in jail.
'Bachelor Pad 2' Cast Hits The Pool
Like a hangover after a wild night out, you knew the "Bachelor Pad" was coming.
The reality TV competition -- where former "Bachelor" and "Bachelorette" contestants compete for a cash prize -- premieres August 8th on ABC.
There is one yet-to-be-named male contestant, which many suspect is "Bachelorette" bad guy Bentley Williams. Williams withdrew from the show after saying he wasn't interested in Hebert, only to come back in Hong Kong and tell her the same thing.
Of course, Jake Pavelka and Vienna Girardi will reunite for the first time since their blowout on "The Bachelorette: After the Final Rose."
Guess Who This Kid Turned Into!
Before he was Hollywood's dreamiest hunk -- he was just another kid growing up in the suburbs of London. Can you guess who he is?
Wacky Celebrity Baby Names!
Natalie Portman and Benjamin Millepied reportedly named their newborn son Aleph -- but it's hardly the craziest celeb spawn name out there.
Who named their kid Pilot Inspektor? How about Moxie CrimeFighter? Check out the gallery for some of the most out there monikers!
Pruned People -- Guess Who!
These A-list celebs never forget their lines -- check out how they hold on to their SAG cards!
Mariah Carey Steps Out Post-Babies in NYC!
Mariah Carey is ready to show off her post-babies bod!
Carey stepped out yesterday for the first time since giving birth to twins, where she was flanked by what looked like a pair of personal trainers while entering her Manhattan apartment building.
The new mom, who gave birth to Moroccan and Monroe on April 30, looked comfy and slimmed down in a black sweatsuit.
According to EW, Mariah may join "The X Factor" as a possible mentor during the show's first season.
What's the Big Frigin' Difference?!
Focus in on these magical photos -- and see if your eyeballs are powerful enough to spot the subtle differences!
**HINT -- There are THREE differences in the above pictures!**
These daring stars have taken to the streets on two wheels and risked it all on a motorcycle!
B-B-B-B-B-Bad to the bone.