Donald Rumsfeld -- Is That a Gun In Your Pocket?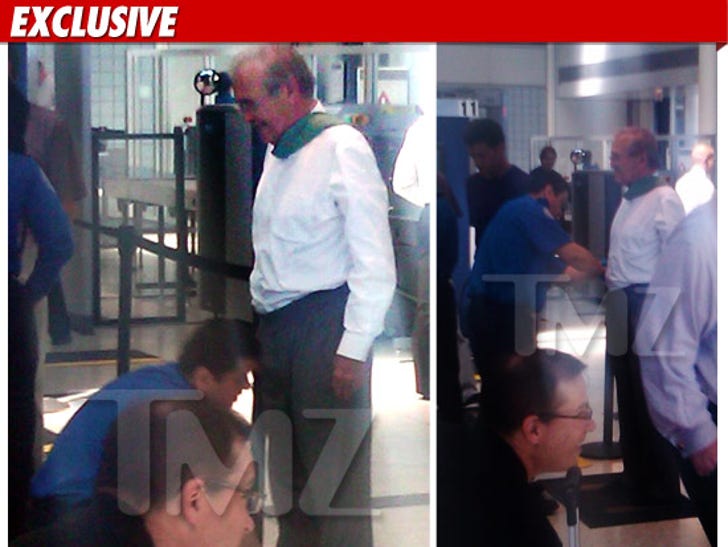 No one is immune to the probing hands of the TSA ... including former Secretary of Defense Donald Rumsfeld ... who got the pat-down at Chicago's O'Hare airport this afternoon ... and TMZ has the pics.
Sources at the airport tell TMZ ... Rummy was all smiles during the body sweep and was "very nice" throughout the procedure.
We're told several people recognized Donald ... and at one point, he waved to a group of soldiers who were dressed in their military uniforms.
Eventually, TSA agents cleared Rumsfeld and he was allowed to travel like everyone else ... ever so slightly violated.