Andrew McCarthy: 'Memba Him?!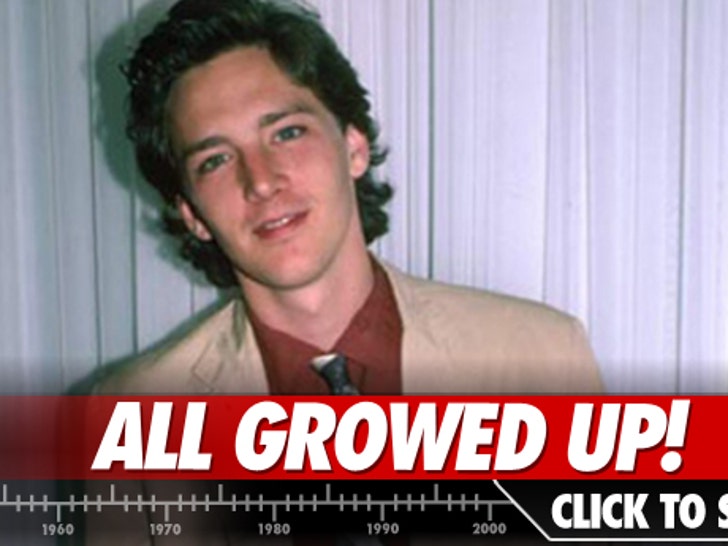 Starring in Brat Pack films like "Pretty in Pink," "St. Elmo's Fire," and "Less Than Zero," Andrew McCarthy was the Zac Efron of the '80s. Guess what he looks like now!
ESPY Awards: Wild Red Carpet Style & Winners!
The worlds of sport and entertainment collided at the 2011 ESPY Awards, which were held Wednesday night at L.A. Live in Downtown Los Angeles.
Professional athletes like Blake Griffin and Serena Williams mingled with stars like Justin Bieber and Ryan Reynolds. It was a rare chance to see athletes out of uniform and suited up. But two people stood out on the red carpet more than anyone else.
Pitcher Brian Wilson wore a spandex suit in Giants colors (orange, black, and white) and sported his trademark bushy beard. But it was actor Jonah Hill who was almost unrecognizable after his dramatic weight loss.
Getting That Hollywood Glow -- VOTE!
While most celebrities like to have their day in the sun ... not all of them should. Check out these stars and tell us if you prefer them Snooki orange or Pattinson pale.
AnnaLynne New BF -- 18 Years Older Than Her!
AnnaLynne McCord's got herself an older man!
The 23-year-old "90210" star was caught kissing former "Prison Break" star Dominic Purcell while between takes yesterday on set. Purcell is 41, making him 18 years her senior.
The two looked very cozy, holding hands and nuzzling each other for the camera.
Check out the new couple!
Chuck Liddell's Kick-Ass Crib -- Going for $1.2 MIL
Chuck Liddell owns a pretty sweet pad in the picturesque city of San Luis Obispo, CA -- and TMZ has learned -- The Iceman is ready to sell it ... for a cool $1.2 MILLION.
The 4,600 square foot luxury estate boasts lots of awesome features -- including 5 bedrooms, with 2 master suites, 4 bathrooms and a KICK ASS back yard -- complete with a rock slide and a waterfall.
We're told Chuck currently has 3 homes for sale in the SLO area -- this one is his primary residence.
Guess Who This Lil' Gal Turned Into!
Before she became one of Hollywood's hottest stars -- she was just another girl growing up in Birmingham, Alabama. Can you guess who she is?
Celebrity Scruff vs. Smooth -- Vote!
Some of Hollywood's smoothest actors have had to sport beards from time to time. Check out these leading men and tell us if you prefer them with or without face scruff.
Hair today, gone tomorrow.
Can you guess whose sexy snapshot got a messy makeover?
Harry Potter Kids: Then & Now!
The kids from "Harry Potter" have grown up right in front of our eyes -- going from the fresh-faced cuties of Hogwart's to full grown adults on camera!
Check out how the little wizards have matured over the past 10 years in preparation of the latest movie, "Harry Potter and the Deathly Hallows: Part 2," which opens this week!