Chad Muska -- 'I'm Extremely, Extremely Sorry'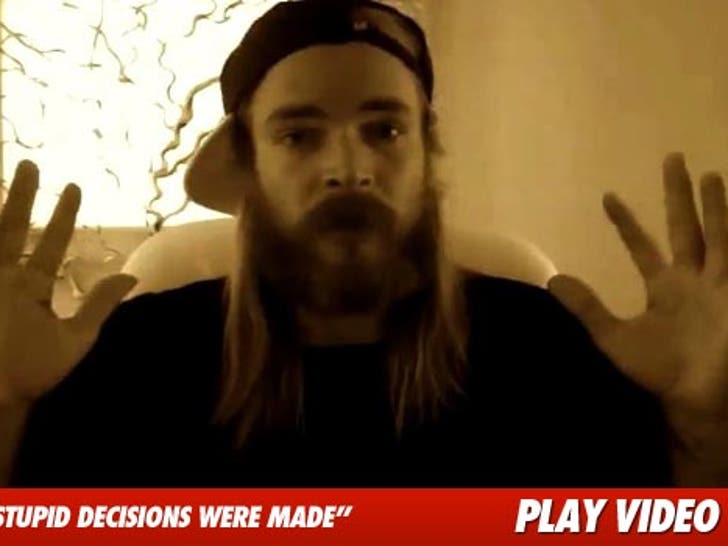 Pro skater Chad Muska posted an extremely heartfelt apology video last night -- admitting he was "a complete drunk idiot" on the night he was arrested and he is "so, so sorry for offending anybody out there."
As TMZ first reported, Muska was popped this week for allegedly vandalizing two buildings in Hollywood -- and dropped the N-word several times while dealing with security.
Muska admitted "it's not right to use certain slang like that" and was deeply apologetic over the whole ordeal, saying, "From the bottom of my heart, I am completely sorry for my actions."