Chad Muska -- Hurls 'N' Word During Gnarly Arrest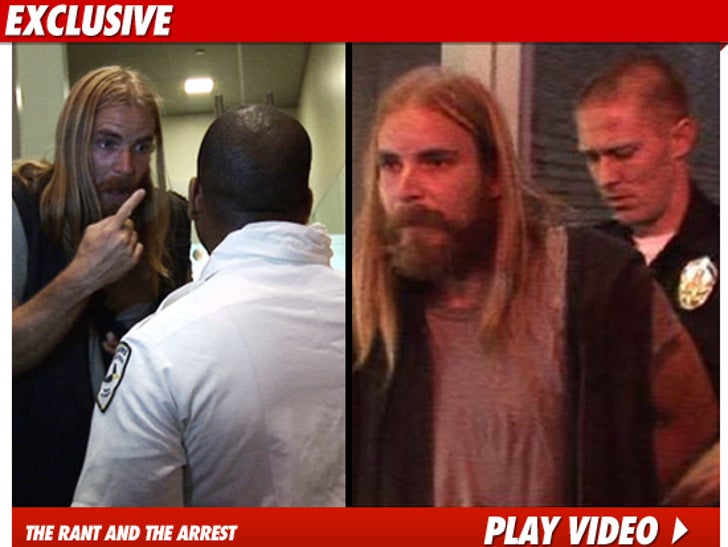 Pro skating legend Chad Muska was arrested for allegedly vandalizing two buildings last night in Hollywood -- and repeatedly dropped the "N" word on the security guards who nabbed him.
Muska was first detained by security at the Roosevelt Hotel around 2AM. Law enforcement sources tell us Muska was seen spray painting his name on a nearby Coffee Bean.
While security guards waited for LAPD officers to arrive -- Muska demanded the guards let him go, and called them "ni**as" several times ... including one instance in which he said, "Fu** all these ni**as right here."
LAPD eventually showed up and arrested and booked Muska for felony vandalism -- and our sources say Muska had tagging materials on him when he was arrested.
We got shots of Muska's alleged handiwork at the coffee shop -- "Muska"' -- and also at Hollywood's El Capitan Theater ... "Muska kills."
Muska's being held on $20,000 bail.