People vs. Dr. Conrad Murray -- Medical Supply Rep: Murray Ordered Unusual Drugs
People vs. Dr. Conrad Murray
Medical Supply Rep:
Murray Ordered Unusual Drugs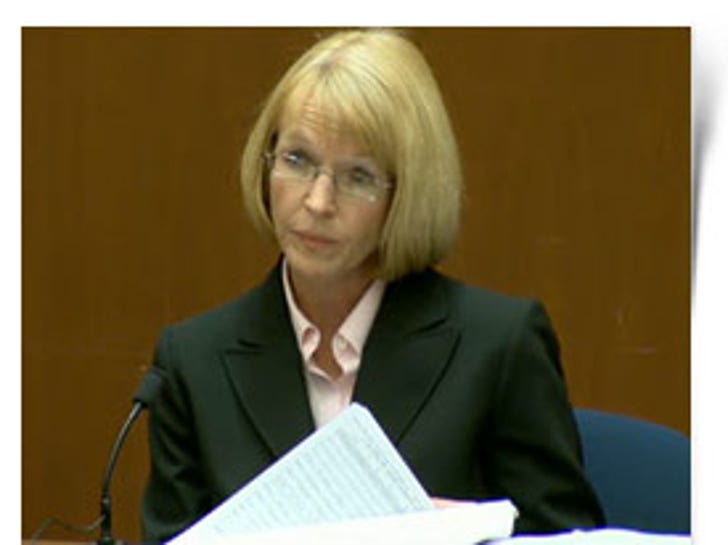 Pharmaceutical Distributor -- Sally Hirschberg Testifies
Updated 10/05/11 at 09:00 AM
Sally Hirschberg -- a medical supply rep who worked closely with Dr. Murray's office -- claimed Murray's drug orders were out of the ordinary for a cardiologist.
According to Hirschberg, it was extremely unusual for a cardiology clinic -- such as Murray's in Las Vegas -- to order Lidocaine and IV bags.
Hirschberg claimed Murray asked her to ship supplies to a home address in CA -- but she refused, insisting it would violate company policy to ship to a private home.
The supplies were sent to Murray's Vegas office instead.
On June 26, the day after MJ died, Hirschberg said she got a call from Murray's office asking to cancel an order for medical supplies.