People vs. Dr. Conrad Murray -- Big Problem with MJ Surveillance Tape
People vs. Dr. Conrad Murray
Big Problem
With MJ Surveillance Tape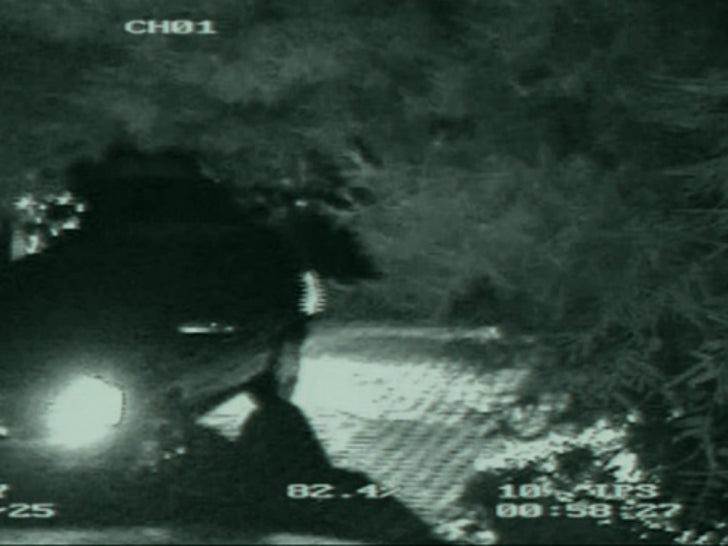 Surveillance Specialist -- Alex Supall Testifies
Updated 10/24/11 at 11:21 AM

Lawyers for Dr. Conrad Murray are insinuating ... the LAPD did a sloppy job retrieving evidence from Michael Jackson's surveillance cameras the day the singer died -- failing to make copies of crucial footage before it was erased.
The defense's second witness -- a surveillance specialist for the LAPD named Alex Supall -- just testified, he only handed over a few minutes of surveillance footage to investigators, showing MJ arriving home for the last time at around 12:45AM on June 25th, 2009.
As TMZ first reported, Murray's lawyers have had a big problem with how investigators only recorded a small fraction of surveillance footage from that day -- and demanded to see the entire 24-hour tape.
Specifically, Murray's lawyers want to see who entered MJ's house during that period -- footage that could prove their theory that evidence in the house was tampered with.
Problem is ... the cameras run on a 24-hour loop -- so, Supall testified, if the footage hasn't been transferred ... it's replaced with new footage and cannot be retrieved.
Supall said he only copied those few minutes to establish a timeline of when the singer returned home after his last rehearsal on June 24 -- everything else is gone forever.