'Fear Factor' Mom PISSED Over Last Night's Show -- My Son's No Oedipus!!! welcome
'Fear Factor' Mom
PISSED Over Last Night's Show --
My Son's No Oedipus!!!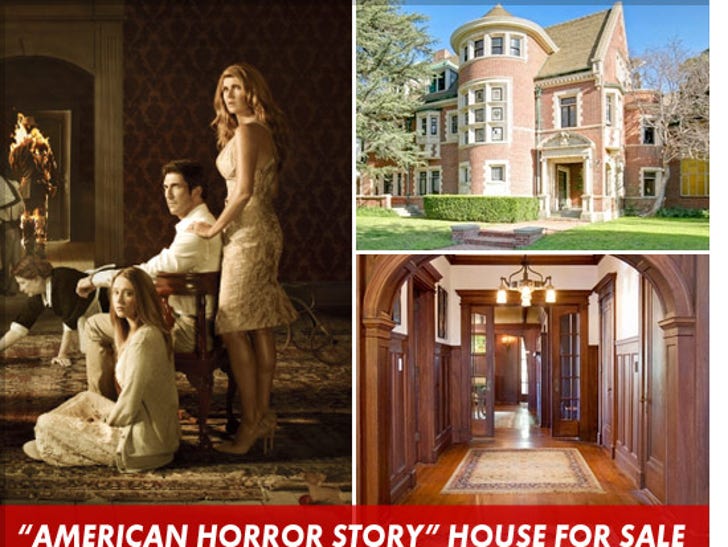 "Fear Factor" producers DIABOLICALLY edited Tuesday night's episode to falsely suggest the mother-son team have an incestuous relationship ... this according to the mom.
Monica -- the ex-bodybuilder who teamed up with her son Matias on last night's premiere episode -- tells us, FF editors used a clip of her and her son hugging to make it look like they ... touch each other too much.
Joe Rogan even took a shot at the duo on the show ... joking, "I hug my mom every time I see her ... but then I let go."
Monica tells us, "Last night when the show aired, I was SHOCKED. I am appalled and disgusted at the comments of people on the show about Matias' and my relationship and how it seems 'inappropriate' for a mother and son. Are you kidding me?"
Monica adds, "In no way, shape, or form am I inappropriate with my son ... I'm broken hearted. Joe Rogan ... shame on YOU. You are a father. How dare you talk about my son that way?"
Monica says she's probably not gonna sue -- but she wants everyone to know she's pissed.
We've reached out to "Fear Factor" for comment -- so far, no word back.
Snooki's Amazing Beach Body
"Jersey Shore" star Snooki seriously slimmed down -- and she's ready to flaunt her amazing beach body!
It may be December, but Snooks stepped into a very revealing bikini yesterday for a photo shoot ... where she looked pretty incredible, especially when compared to a similar suit she wore in May 2010.
The 4'9" reality TV star recently told Wendy Williams that she weighs 103 lbs. -- and that her target weight is 98.
Is Snooki getting too skinny? Sound off below!
"My Girl" Star Hits the Red Carpet
Plus More Child Stars Now!
Anna Chlumsky had everyone crying 20 years ago when "My Girl" came out in 1991 -- but earlier this week, she hit the red carpet looking red hot!
See what little Vada Sultenfuss looks like now -- plus more former child stars!
Getting That Hollywood Glow
While most celebrities like to have their day in the sun ... not all of them should. Check out these stars and tell us if you prefer them Snooki orange or Pattinson pale.
"American Horror Story" House
On the Market for $4.5mil!
Want to own one of TV's most haunted houses? For $4.5 million, you can!
The L.A. home featured in "American Horror Story" is back on the market, according to a new listing with realtor Joe Babajian.
While the nearly 30,000 square-foot property doesn't actually come with a sexy ghost maid, the spirit of the Black Dahlia, bodies buried in the backyard or a man in a rubber suit (we hope!), it does boast six bedrooms, 5 baths, Tiffany stained-glass windows and a recording studio.
The listing calls it a "One-of-a-kind residence" and a "once in a generation opportunity."
This poor man-mug got a pretty crazy scramblin' -- can you tell whose famous face is behind all the liquid layer?
Here it is ... PROOF Lindsay Lohan can still act ... because the actress hit the beach like she didn't have a care in the world Sunday ... hours after someone jacked $10k out of her purse.
With her Playboy spread officially released online, Lohan showed off her physique in a tiny bikini ... that couldn't quite tame her breasts.
TMZ broke the story ... Lohan freaked out Saturday night when her purse went missing at a house party ... a purse which contained her ID, passport and $10k in cash.
The purse was eventually returned ... minus the money. Would you be smiling?
This awesome celeb picture has some hidden gems waiting to be discovered -- are you good enough to find the differences?
**HINT -- There are THREE differences in the above photograph!**