Hope Solo -- My NFL Husband Never Beat Me
Hope Solo
My NFL Husband
Never Beat Me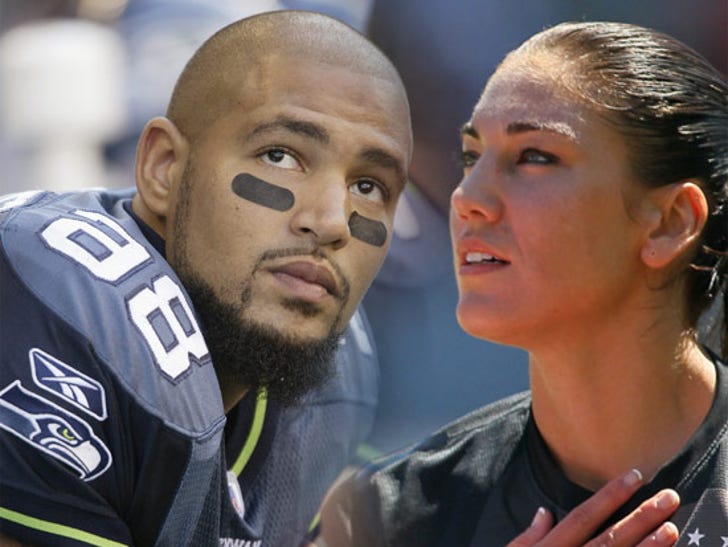 Getty
Gold medal-winning soccer star Hope Solo insists ... her new husband Jerramy Stevens has never laid a hand on her -- despite his assault arrest two weeks ago, following an alleged altercation between the couple.
There was lots of speculation that Stevens -- a former NFL tight end -- had attacked Solo, but she just released a statement, saying, "My beautiful husband & i happy as can be! [sic] Let me set the record straight!!! Jerramy has NEVER treated me poorly! The truth always prevails!"
Jerramy Stevens was arrested following the November 12th incident in Washington, when cops say they noticed blood on Hope's elbow.
Jerramy was released shortly after when a judge decided there wasn't enough evidence to charge him.