Kevin Durant to Local YMCA -- Sorry For Dunking All Over Your Rims
Kevin Durant to Local YMCA
Sorry for Dunking All Over Your Rims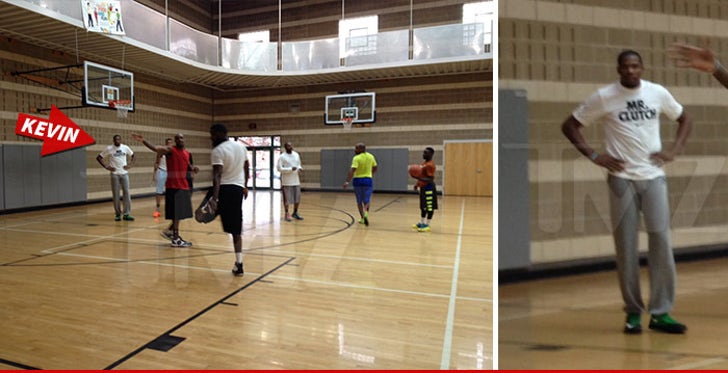 Exclusive Details
Kevin Durant spent a rare off day schooling some puny mortals in a pick up game at a local YMCA ... but TMZ Sports has learned, he broke a serious rule in the process.
KD hit up a lucky YMCA in OKC last Thursday -- the day after he torched the Clippers for 28 pts. ... and we're told he violated a strict "NO DUNKING" rule by throwing down a monster jam during a pick up game with some friends.
Lucky for Kevin, the Y officials tell us they let him slide with a warning after he apologized for hanging on the rim ... and continued to scrimmage with his buddies for another 2 hours in front of a crowd of members.
Pretty sweet day to be a member of the Edward L. Gaylord Downtown YMCA in OKC.