76ers Star Nerlens Noel -- Nasty Allegations In Child Support War
76ers Star Nerlens Noel
Nasty Allegations
In Child Support War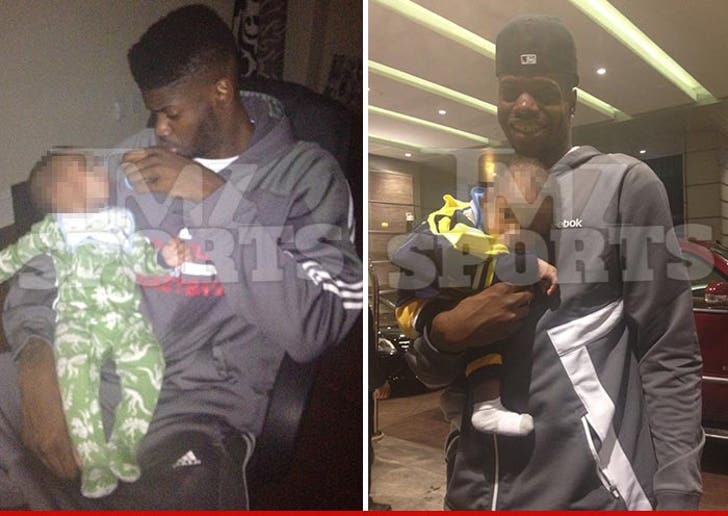 EXCLUSIVE
76ers star Nerlens Noel has declared war on the woman who claims she's the mother of his child ... this, after she accused the NBA star of being a deadbeat dad ... TMZ Sports has learned.
It's a nasty fight between Nerlens and a woman named Jamie -- who claims the 20-year-old signed an affidavit in May 2013 (one week after the child was born) admitting he is the father. She claims the two remained close after the pregnancy.
In legal docs, obtained by TMZ Sports, Jamie claims Nerlens agreed to pay $10k per month in child support -- and did for 3 months -- but suddenly cut her off and hasn't paid a dime since.
Jamie filed a lawsuit against Nerlens hoping the judge would force him to pay up -- but he fired back with legal docs of his own claiming he's not convinced he's the real father.
In fact, in Noel's legal docs he writes, "[He] does not have sufficient knowledge of information to know whether [Jamie] engaged in sexual relations with other men during the times pertinent to this case."
Nerlens also states when he signed the affidavit saying he's the father, he did so "without first fully reading and understanding" the document.
Nerlens is now demanding a DNA test to prove whether or not he is the dad.
The case is due back in court later this month.