Joan Rivers -- Palestinian Civilians 'Deserve to Be Dead' ... They Started It
Joan Rivers
Palestinian Civilians 'Deserve to Be Dead'
... They Started It!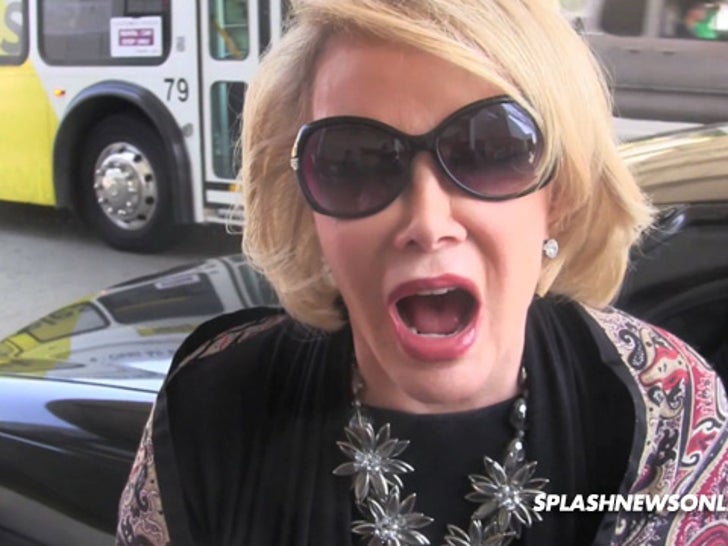 12:45 PM PT -- Joan says in a statement ... she was "totally taken out of context. What I said and stand behind is, war is hell and unfortunately civilians are victims of political conflicts. We, the United States, certainly know this as 69 years later we still feel the guilt of Hiroshima and Nagasaki."
She adds, "Along with every other sane person in this world, I am praying for peace."

Joan Rivers has zero sympathy for Palestinian civilians killed in the Gaza conflict because they had fair warning to get out, and didn't ... so they deserve to die.
Joan was at LAX yesterday when she doubled down on her now famous rant about Israel defending itself ... by screaming she doesn't want to hear about civilian casualties.
A sample of her rage: "They started it. We now don't count who's dead. You're dead, you deserve to be dead."
You have to see the rest. You can't accuse Joan of not having an opinion.