Patriots Brandon LaFell -- Sorry About My F-Word T-Shirt At a High School Football Game
Patriots Star
Sorry About My F-Word T-Shirt
At a H.S. Football Game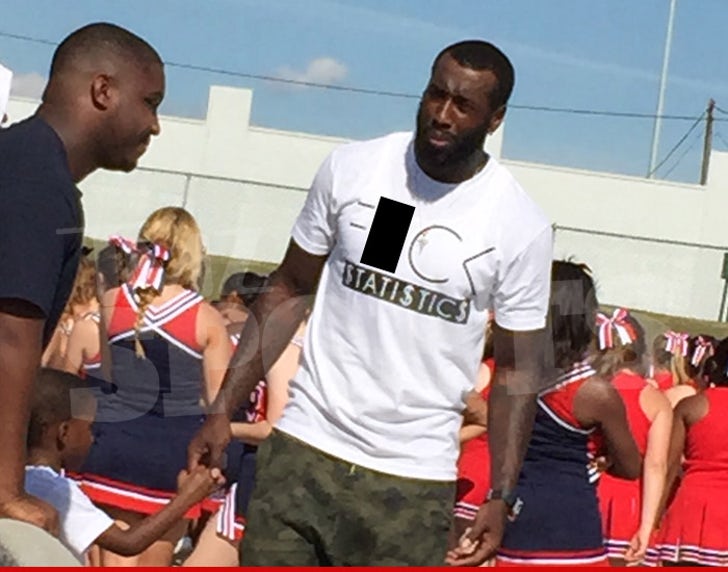 EXCLUSIVE
Patriots wide receiver Brandon LaFell cops to having a wardrobe malfunction -- wearing a shirt that says "F**k Statistics" around a bunch of high school kids this weekend ... and wants to apologize for what he calls an innocent mistake.
Parents at Lamar High School in Houston tell TMZ Sports they were in shock seeing the football star take the field ... to cheer on his alma mater ... with the the four-letter word across his chest.
But a rep for the wide receiver tells TMZ Sports ... Brandon wasn't trying to shock the kids -- he was just at home and "when he realized his high school was playing he shot out of the house" and forgot he was wearing the shirt.
"It wasn't a conscious decision to make a statement at all. If he could do it over, he would wear a different shirt." We reached out to the school to see if anyone complained, but so far ... no word back.
The good news -- Lamar High kicked the crap out of its opponent ... 56-14.