9 INSANE GIFs From Madonna's "Living For Love" Snapchat Video
9 INSANE GIFs From
Madonna's "Living For Love"
Snapchat Video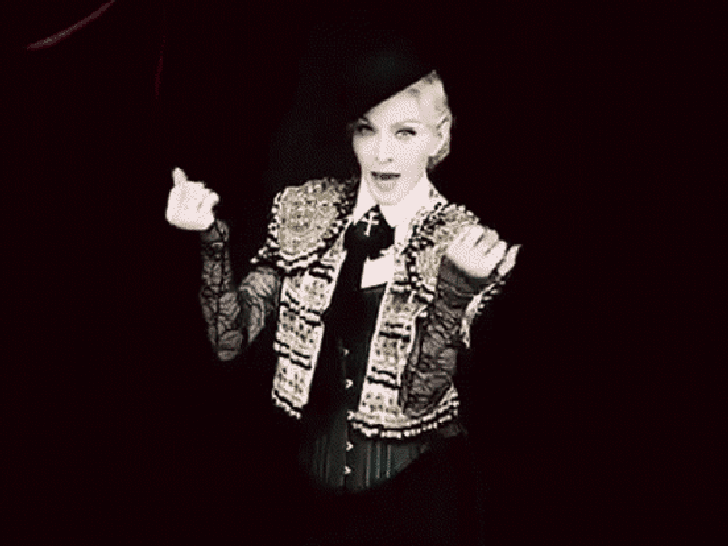 Madonna's new "Living For Love" music video has hit Snapchat ... and it's just as outrageous as her "Like A Virgin" days.
Check out the 9 craziest GIFs from Madge's bullfight-obsessed clip. Andale!
4. Bucked off that bronco!
1. The matadora reigns supreme
Now check out the whole video!